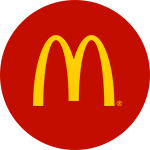 Job Information
McDonald's

Crew

in

WALLED LAKE

,

Michigan
Crew Person - McDonald's is so much more than a paycheck. It's a chance to reach your goals and build your future - with college tuition assistance up to $2,500 for eligible crew, high school completion programs, and valuable job training. Choose your hours. Pursue your education. Build skills. Delight our guests. Be you. You want to be challenged. And have fun. We think we can fit in. For job openings on your schedule, give us a try. No experience required and flexible hours. Work with your friends and neighbors. And receive great benefits!
Starting pay for Adults: $10.70 - $11.75 Depending on availability. Starting pay for Minors: $9.60 - $10.25 Depending on age and availability.
Requirements:
It's time you worked for someone who will give you the tools to learn, grow and be what you want to be - both personally and professionally. We're looking for hard working, enthusiastic individuals who want to be a part of a winning team. If you enjoy working with people and love to learn new things, we want to meet you.
As a Crew Person, you may be responsible for: • Greeting customers with a smile • Taking accurate food orders • Preparing all of McDonald's World Famous food • Partnering with other Crew and Managers to meet target goals during your shift • Restaurant Cleanliness • Ensuring items are well stocked
Additional Info:
This job posting is for a position in a restaurant owned and operated by an independent franchisee, not McDonald's Corporation or McDonald's USA, LLC. This means the independent franchisee, and not McDonald's Corporation or McDonald's USA, LLC, is alone responsible for all employment related matters in the restaurant including, among other things, setting any requirements for this job and all decisions concerning hiring, firing, discipline, supervisions, staffing and scheduling. McDonald's Corporation or McDonald's USA, LLC will not receive a copy of any application you submit for this job posting and will have no control over whether you receive an interview and/or are ultimately hired, does not control and is not responsible for the employment policies and practices of independent franchisees, and does not employ independent franchisees' employees. If you are hired for this job posting, the independent franchisee, and not McDonald's Corporation or McDonald's USA, LLC, will be your employer.
This job posting contains some general information about what it is like to work in a McDonald's restaurant, but is not a complete job description. People who work in a McDonald's restaurant perform a number of different tasks every day, and this posting does not list all of the essential functions of the job.
Requsition ID: E384D9F6-8805-4F4F-B884-AAFC0128D3EF
McDonald's Corporation and McDonald's USA, LLC (the "Company") are committed to a policy of Equal Employment Opportunity and will not discriminate against an applicant or employee of the Company, including any corporate-owned restaurant, on the basis of age, sex, sexual orientation, race, color, creed, religion, ethnicity, national origin, alienage or citizenship, disability, marital status, veteran or military status, genetic information, or any other legally-recognized protected basis under federal, state or local laws, regulations or ordinances. Applicants with disabilities may be entitled to reasonable accommodation under the terms of the Americans with Disabilities Act and/or certain state or local laws. A reasonable accommodation is a change in the way things are normally done that will ensure an equal employment opportunity without imposing an undue hardship on the Company. Please contact recruiting.supportteam@us.mcd.com if you need assistance completing any forms or to otherwise participate in the application process or to request or discuss an accommodation in connection with a job at the Company or at a McDonald's corporate-owned restaurant to which you are applying.