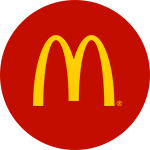 Job Information
McDonald's

Global Compliance Director, Anti-Corruption (Senior Counsel)

in

United States
6980BR
Job Description:
McDonald's is proud to be one of the most recognized brands in the world, with restaurants in over 100 countries and billions of customers served each year. As the global leader in the food service industry, we have a legacy of innovation and hard work that continues to drive us. Today, we are growing with velocity and are focused on modernizing our experiences, not to make a different McDonald's, but to build a better McDonald's.
We are moving fast and are adding to our best-in-class team. Joining McDonald's means thinking big every day and preparing for a career that can have impact around the world. We are customer obsessed, committed to being leaders, and believe we are better when we work together. Over the last couple years, we've launched home delivery, modernized our restaurant experience through digital enhancements and have so much more to come.
We are dedicated to using our scale for good: good for people, our industry and the planet. From ambitious recycling initiatives and balanced sourcing efforts to our partnership with Ronald McDonald House Charities, we are constantly improving. We see every single day as a chance to have a genuine impact on our customers, our people and our partners.
The Compliance Director supports the Chief Compliance Officer in the implementation of McDonald's global compliance program, with primary responsibility for McDonald's anti-corruption program globally. The position is based in Europe and the director will be accountable for the implementation and administration of McDonald's global compliance initiatives; providing mentorship and counsel in the area of compliance-related matters and regulatory trends; the continuous improvement of McDonald's compliance and ethics program; investigating reports of non-compliance; and ensuring employee awareness of McDonald's Standards of Business Conduct.
Applicants for this position must be based in Europe, preferably in EU.
Requisition Number:
6980BR
Country:
Europe
Minimum Requirements:
Symbol">·
Fluent in English and Russian required
Symbol">·
Practice experience in global compliance,
including anti-corruption program implementation in Europe required; experience
in India a plus
Symbol">·
Juris Doctor or equivalent law degree required
Symbol">·
Travel required
Symbol">·
Candidate must be based in Europe, preferable EU
country.
Responsibilities:
Support the Global Compliance Office by executing
initiatives and achieving goals to continue to build and preserve McDonald's
culture of compliance and integrity.
Symbol">·
Develop plans and recommendations to ensure
implementation of long-term strategies for advancing and strengthening
compliance objectives globally, with primary responsibility for formulating
McDonald's anti-corruption and bribery strategy for McDonald's. Lead McDonald's
global anti-corruption meeting and lead accountabilities.
Symbol">·
Serve as primary resource to development
licensee organizations in the development and implementation of their
anti-corruption, anti-bribery programs; monitor compliance with anti-corruption
commitments per the Multi-unit Franchising Agreement (MUFA).
Symbol">·
Build positive relationships and collaborate
with global functions, segment leadership and markets to develop and evolve
compliance culture at McDonald's. Conduct corruption and bribery risk
assessments across the system.
Symbol">·
Actively interact with employees, suppliers and
developmental licensees to communicate McDonald's compliance-related
requirements and respond to compliance and ethics inquiries. Develop &
implement anti-corruption training program for key suppliers and development
licensees.
Symbol">·
Lead all aspects of and/or conduct investigations
into reported allegations of violations of the Standards of Business Conduct.
McDonald's Corporation and McDonald's USA, LLC (the "Company") are committed to a policy of Equal Employment Opportunity and will not discriminate against an applicant or employee on the basis of age, sex, sexual orientation, race, color, creed, religion, ethnicity, national origin, alienage or citizenship, disability, marital status, veteran or military status, genetic information, or any other legally-recognized protected basis under federal, state or local laws, regulations or ordinances.