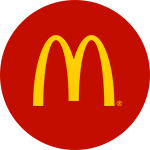 Job Information
McDonald's
Salary Manager

in

Springfield

,

Illinois
Salary Manager
at the following location(s):
South Grand - Springfield, IL
Description:
We are currently looking to add several positions within our large multi store organization. Applicants should be career minded with a desire to assist running a restaurant and goals of becoming the General manager themselves someday in the future. Starting wages $27,000 -$40,000 based on experience
Requirements:
The Assistant Managers are responsible for running a profitable restaurant and for making sure the restaurant meets McDonald's critical customer standards of Quality, Service, and Cleanliness. These standards are high, so this is a big job! The Assistant Manager works with his/her General Manager to set the restaurant's goals and creates a plan to achieve the goals. To meet restaurant goals, the General Manager doesn't work alone. He or she leads a team of Assistant Managers and hourly managers and as a team continue to grow the restaurant in all areas
Additional Info:
This job posting is for a position in a restaurant owned and operated by an independent franchisee, not McDonald's Corporation or McDonald's USA, LLC. This means the independent franchisee, and not McDonald's Corporation or McDonald's USA, LLC, is alone responsible for all employment related matters in the restaurant including, among other things, setting any requirements for this job and all decisions concerning hiring, firing, discipline, supervisions, staffing and scheduling. McDonald's Corporation or McDonald's USA, LLC will not receive a copy of any application you submit for this job posting and will have no control over whether you receive an interview and/or are ultimately hired, does not control and is not responsible for the employment policies and practices of independent franchisees, and does not employ independent franchisees' employees. If you are hired for this job posting, the independent franchisee, and not McDonald's Corporation or McDonald's USA, LLC, will be your employer.
This job posting contains some general information about what it is like to work in a McDonald's restaurant, but is not a complete job description. People who work in a McDonald's restaurant perform a number of different tasks every day, and this posting does not list all of the essential functions of the job.
McDonald's Corporation and McDonald's USA, LLC (the "Company") are committed to a policy of Equal Employment Opportunity and will not discriminate against an applicant or employee on the basis of age, sex, sexual orientation, race, color, creed, religion, ethnicity, national origin, alienage or citizenship, disability, marital status, veteran or military status, genetic information, or any other legally-recognized protected basis under federal, state or local laws, regulations or ordinances.