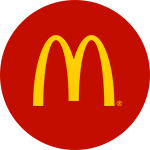 Job Information
McDonald's
McDonald's Department Manager.

in

SPRING VALLEY

,

New York
McDonald's Department Manager.
at the following location(s):
SPRING VALY-RT59 (02271) - SPRING VALLEY, NY
Description:
McH&N Management Company, the Thomas Organization is a network of McDonald's Restaurants located in Northeast New Jersey and Rockland County New York. The Thomas organization McDonald's Franchises are owned and operated by Herbert and Nellie Thomas who are 30+ year McDonald's Owner Operators. Our focus as a company is to make sure that all of our customers leave Happy. We deliver on this by making sure that we Consistently Serve Safe, Hot, Fresh Food to our customers, Which is "Done with a Smile" in a Restaurant that's Spotless.
The benefits offered to employees working with the Thomas Organization include but are not limited too:
Salaries – Start at $13.50/hr up to $15.00/hr with Experience
-Highly Competitive Medical/Dental/Eye/Life Insurance Packages -McD Perks (Save Money on everything from Basket-Ball Tickets to Cell Phone Bills) -Cash bonuses (Based on Restaurant Results) -Earn your High School Diploma Online (FOR FREE) -College Tuition Assistance ($2,500 TO $3,000 Per Year) -Improve your English (Free English Classes) -Employee Meals and Uniforms Provided -No Cost/Low Cost College degrees through Colorado Technical Institute -Friendly work environment with growth opportunities -Flexible Hours & Flexible Scheduling. Whatever it is (Breakfast. Lunch. Nights. Overnights. Maybe it's Weekends) We think we can fit your needs.
Requirements:
Managers, make sure customers get a fast, accurate, friendly experience every visit. But some managers also lead Departments. These managers' responsibilities may include managing assigned Systems, like Training, Food Safety, and Inventory Management, setting goals, delegating tasks to their teams, following up, and reporting results back to their team and other managers.
The Guest Service Department Manager's responsibilities include making sure Crew and Managers deliver a great customer experience, that sales promotions are done well, that all service staff are trained in service procedures, and that the Front Counter McCafé and Drive-Thru areas are organized for the best service.
The Kitchen Department Manager's responsibilities include making sure the restaurant delivers great quality food to customers quickly, that food is always safe, that food cost is controlled, and that all kitchen staff are trained in production procedures.
The People Department Manager's responsibilities include making sure the restaurant hires qualified crew, trains them in company procedures and in how to meet restaurant sales and profit goals. This manager's responsibilities also include making sure Crew get off to a good start at the restaurant and that they are recognized and motivated.
Additional Info:
We are looking for department managers who:
Take responsibility for delivering outstanding customer service, assign duties thoughtfully to team member, participate in the development of team members, monitor inventory and restaurant labor. Ensure everyone follows the company's guidelines, policies and procedures.
Follow food safety procedures according to company policies, health and sanitation regulations. Making sure that our food is safe is the MOST IMPORTANT part of our jobs. Interact pleasantly and courteously with each customer and greet every customer with a smile. Make sure lobby tables, floors and bathrooms are clean. Report to each shift on time and ready to work, timeliness and positive attitude influences our customers and co-workers alike. Report to all shifts wearing a neat and clean uniform. Dress to impress take your job seriously and we will take you seriously.
McDonald's Corporation and McDonald's USA, LLC (the "Company") are committed to a policy of Equal Employment Opportunity and will not discriminate against an applicant or employee on the basis of age, sex, sexual orientation, race, color, creed, religion, ethnicity, national origin, alienage or citizenship, disability, marital status, veteran or military status, genetic information, or any other legally-recognized protected basis under federal, state or local laws, regulations or ordinances.