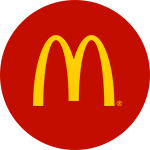 Job Information
McDonald's

SUPV-AREA CONSTRUCTION MANAGER

in

Seattle

,

Washington
6869BR
Job Description:
Do you want a career and not just a job? Are you ready to make a difference and not just make a living? Do you desire to have an impact on the future of development and construction in a world-class organization? If so, apply now as your first step towards joining one the most dynamic and innovative teams in the business today.
McDonald's is the world's leading global foodservice retailer with over 36,000 locations in over 100 countries. Our U.S. business includes:
Home office headquarters located in Chicago, IL

Ten field offices located across the country, supporting our employees, brand and more than 14,000 restaurants ran by McDonald's and our franchisees
At McDonald's, it's our mission to offer dynamic careers for a variety of business functions including, but not limited to positions working in:
Operations

Finance

Construction & Real Estate

Human Resources

Learning & Development

Marketing

Consumer Business Insights

Communications
We believe that a career here is an opportunity to be the best at what you do in a supportive environment where you are valued and respected. We are dedicated to building a committed workplace that rewards and recognizes you for your loyal contribution and supporting you by offering growth and advancement opportunities. We believe the best people in the world work right here.
Our Corporate Home Office has an exciting opportunity for you to become a Restaurant/Retail Construction Project Manager for markets supported by the Walnut Creek field office. This is a remote position; however, you should live in either the Seattle or Portland area/territory and expect approximately 30-40% travel, depending on your geographic location.
You will be responsible for corporate oversight of all construction related activities to corporate initiatives. You will lead external construction management companies and partner with General Contractors, architects and engineers to ensure projects remain on track, as well as provide strong communication to the franchisees on project status. You will partner cross-functionally within your general geographical area to optimize place and to set shared goals with the dynamic corporate strategies. Optimizing place is defined as enhancing customer experience, convenience, and relevance by optimizing the marketplace through new site development and the existing real estate portfolio, and maximizing system profits, regional income and return on investment.
This role is based in Seattle, WA.
IndeedMCD
Requisition Number:
6869BR
Country:
United States
EOE Statement:
McDonald's Corporation is an equal opportunity employer committed to a diverse and inclusive workforce.
Job Type:
full-time
Minimum Requirements:
Basic Qualifications:
High School Diploma or equivalent required

5+ years of experience in managing construction projects

2+ years of budgeting experience

2+ years of experience with leading and coordinating vendors and consultants

2+ years negotiating and administering contracts
Preferred Qualifications:
BA/BS Degree (Masters a plus) in Civil Engineering, Construction Management or Architecture preferred

Land use, zoning and entitlement experience preferred Strong written and verbal communication and interpersonal skills

Customer obsessed

Strong technical, quantitative and analytical skills, as well as great attention to detail

Expert level proficiency with current Microsoft Office software, email and Internet research

Experience working independently and prioritize effectively in a complex, ambiguous and fast-paced environment

Experience leading external resources and contract staff

Problem solving, ability to troubleshoot complex issues and achieve a solution

Priority setting, decisiveness, organization and time-management skills
State:
Washington
Responsibilities:
In addition to following McDonald's policies and procedures, the principle accountabilities include, but are not restricted to the following:
Site Development
Partnering with Area RE Managers to prioritize development opportunities, ensuring the best use of capital (e.g., timing, funding and returns) within the field office (e.g., design possibilities, project budget estimates).

Helping to create, manage, and execute the development plan to meet specific portfolio returns and goals of the Development team.

Ensure quality control standards for construction (e.g., cost, timing, site building design layout, specifications).

Working with US Restaurant Design Group to ensure consistency and applying Gold Site Development Standards to optimize the site development processes (e.g., site layout, zoning, signage, and building capacity).

Monitoring and controlling the dynamic construction process by strategically coordinating the collaborative efforts of others (e.g., contractors, attorneys, architectural and engineering consultants, government agencies).

Negotiating terms and conditions of construction agreements (e.g., price, timing).
Reinvestment/Remodeling
Providing construction and design recommendations for specific elements of reinvestment plans (e.g., exterior enhancements, drive-thru enhancement, capacity, brand standards).

Reinforcing and supporting the reinvestment standards to Franchise Operators throughout the reinvestment process which sometimes includes coordinating and managing the entire construction process (plans, bids, permits, construction, and project close-out).
Miscellaneous
Supporting the Asset Manager and Real Estate Portfolio Manager in ensuring resolution of construction related property issues (e.g., common area maintenance, condemnations, excess property, and easements).

Ensuring resolution of physical plant and infrastructure issues.

Providing effective consulting and maintaining effective working relationships with regional leadership, Franchise Operators, other McDonald departments, alliance partners and other outside organizations.
Job Title:
Construction Project Manager
City:
Seattle
McDonald's Corporation and McDonald's USA, LLC (the "Company") are committed to a policy of Equal Employment Opportunity and will not discriminate against an applicant or employee on the basis of age, sex, sexual orientation, race, color, creed, religion, ethnicity, national origin, alienage or citizenship, disability, marital status, veteran or military status, genetic information, or any other legally-recognized protected basis under federal, state or local laws, regulations or ordinances.