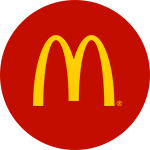 Job Information
McDonald's

Maintenance Person

in

ROYAL OAK

,

Michigan
Maintenance Person
at the following location(s):
ROYAL OAK/WOODWA (11481) - ROYAL OAK, MI
Description:
McDonald's Works for Me.
I'm going places. I want a satisfying career with good benefits and great opportunities for advancement. I have a lot to offer and I want to grow.
The Job for Me – Get a job that inspires your best and moves you forward. Choose your hours. Pursue your education. Build your skills and be yourself.
The Team for Me – Our people want to say YES — to working with energy and purpose, finding new talent, providing coaching and direction, honing their leadership skills, and helping to run a business that serves up delicious food and feel-good moments. Does this sound like you? You'll fit right in.
The Company for Me – From here, you can go further than you thought possible. Reach your goals and build your future with college tuition assistance, valuable job training, and retirement benefits.
Let's talk. Make your move.
Requirements:
The Maintenance Person assists management in achieving and maintaining outstanding interior and exterior restaurant cleanliness and maintaining restaurant equipment. As a member of the Maintenance Team, your restaurant will support you with the tools and training needed to succeed.
The Maintenance Person's responsibilities may include, but are not limited to: • Filtering oil fryers daily • Maintaining outside grounds • Clean equipment, inside and outside windows, stock rooms and restrooms • Unload delivery truck 2 times a week • Take out and empty trash compactor • Change light bulbs • Clean HVAC/Exhaust units and roof of debris
Additional Info:
McDonald's Corporation and McDonald's USA, LLC (the "Company") are committed to a policy of Equal Employment Opportunity and will not discriminate against an applicant or employee on the basis of age, sex, sexual orientation, race, color, creed, religion, ethnicity, national origin, alienage or citizenship, disability, marital status, veteran or military status, genetic information, or any other legally-recognized protected basis under federal, state or local laws, regulations or ordinances.