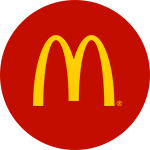 Job Information
McDonald's

Maintenance

in

POWDER SPRINGS

,

Georgia
We take our business seriously and want the best! McDonald's® company-owned and independent Owner-Operator restaurants are staffed by great people, and right now we're looking for more of them. People with lots to offer. People like you. If you're interested (and we sure hope you are), let's get together.
The Ideal maintenance team member takes pride in achieving and maintaining outstanding interior and exterior restaurant cleanliness and maintaining restaurant equipment. Our motto is delivering GOLDEN MOMENTS EVERYDAY and maintenance plays a significant part in that.
The Maintenance Person's responsibilities may include, but are not limited to: • Filtering oil fryers daily • Maintaining outside grounds • Clean equipment, inside and outside windows, stock rooms and restrooms • Unload delivery truck 2 times a week • Clean HVAC/Exhaust units and roof of debris • We pay competitively and above market for superior skills and service! We want to grow with talented individuals that are highly motivated to make a difference.
Requirements:
• Current student or high school diploma/GED preferred • Excellent time management skills • Ability to work on your feet for most of your shift • Strong mechanical and technical ability • Dependable
Additional Info:
OUR COMPANY OUR EVERYDAY ENERGY • Fast Paced • Fun • Warm • Authentic
OUR MOTTO Deliver Golden Moments Everyday Be Positive • Make a Difference • Serve Safe, Fresh, Hot Food • Keep Our Place Clean • Be Warm and Authentic
WHAT WE VALUE MOST Playing to Win • Doing the Right Thing - even when no one is looking • Shining in what You Do • Being Amazing Together
Requsition ID: C3B24951-6CF6-4523-A47D-AADC015A45AD
McDonald's Corporation and McDonald's USA, LLC (the "Company") are committed to a policy of Equal Employment Opportunity and will not discriminate against an applicant or employee of the Company, including any corporate-owned restaurant, on the basis of age, sex, sexual orientation, race, color, creed, religion, ethnicity, national origin, alienage or citizenship, disability, marital status, veteran or military status, genetic information, or any other legally-recognized protected basis under federal, state or local laws, regulations or ordinances. Applicants with disabilities may be entitled to reasonable accommodation under the terms of the Americans with Disabilities Act and/or certain state or local laws. A reasonable accommodation is a change in the way things are normally done that will ensure an equal employment opportunity without imposing an undue hardship on the Company. Please contact recruiting.supportteam@us.mcd.com if you need assistance completing any forms or to otherwise participate in the application process or to request or discuss an accommodation in connection with a job at the Company or at a McDonald's corporate-owned restaurant to which you are applying.