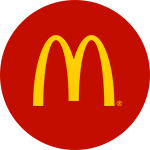 Job Information
McDonald's

Late Night/Closing Team Member- Starting at $9.00

in

POTTSTOWN

,

Pennsylvania
Calling all night owls..... we want you to join the McDonald's family! If you need your days to be free and prefer to work in the evening and late nights, this is definitely the position for you. Our 'closers' start their shift later in the afternoon/ early evening and the shift ends around midnight- 2am. Need a few hours after another job or school? This is a great option!
Positions are available in both the guest service area and kitchen areas.
It's time you worked for someone who will give you the tools to learn, grow and be what you want to be - both personally and professionally. We're looking for hard working, enthusiastic individuals who want to be a part of a winning team. If you enjoy working with people and love to learn new things, we want to meet you.
Requirements:
Must be able to work until 11pm or later. Must be 16 or older to work specified shifts.
Additional Info:
null
Requsition ID: 412B863E-446F-4777-B473-AA4C00F7DFD5
McDonald's Corporation and McDonald's USA, LLC (the "Company") are committed to a policy of Equal Employment Opportunity and will not discriminate against an applicant or employee of the Company, including any corporate-owned restaurant, on the basis of age, sex, sexual orientation, race, color, creed, religion, ethnicity, national origin, alienage or citizenship, disability, marital status, veteran or military status, genetic information, or any other legally-recognized protected basis under federal, state or local laws, regulations or ordinances. Applicants with disabilities may be entitled to reasonable accommodation under the terms of the Americans with Disabilities Act and/or certain state or local laws. A reasonable accommodation is a change in the way things are normally done that will ensure an equal employment opportunity without imposing an undue hardship on the Company. Please contact recruiting.supportteam@us.mcd.com if you need assistance completing any forms or to otherwise participate in the application process or to request or discuss an accommodation in connection with a job at the Company or at a McDonald's corporate-owned restaurant to which you are applying.