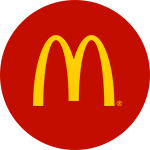 Job Information
McDonald's

2 Days ONLY! McDonald's is NOW HIRING Crew for CORE Shifts! $9.50/hr

in

PHILADELPHIA

,

Pennsylvania
Crew Person - You don't want to work just anyplace, and you don't want to work just anytime. Maybe it's breakfast. Maybe it's lunch. Maybe it's late nights. Maybe it's weekends. Whatever it is, you want to be challenged. And have fun. We think we can fit in. For job openings on your schedule, give us a try.
Requirements:
It's time you worked for someone who will give you the tools to learn, grow and be what you want to be - both personally and professionally. We're looking for hard working, enthusiastic individuals who want to be a part of a winning team. If you enjoy working with people and love to learn new things, we want to meet you.
As a Crew Person, you may be responsible for: • Greeting customers with a smile • Taking accurate food orders • Preparing all of McDonald's World Famous food • Partnering with other Crew and Managers to meet target goals during your shift • Restaurant Cleanliness • Ensuring items are well stocked
Additional Info:
Guaranteed On-Site Interviews for The First 75 Applicants*
McDonald's®
7911 Ogontz Avenue
Philadelphia, PA 19150
03/01/17 10A - 2P
03/08/17 10A - 2P
03/15/17 10A - 5P
03/22/17 10A - 2P
03/29/17 10A - 2P
McDonald's®
1803 Torresdale Avenue
Philadelphia, PA 19124
03/09/17 10A - 2P
03/23/17 10A - 2P
McDonald's®
4163 Whitaker Avenue
Philadelphia, PA 19124
03/02/17 10A - 2P
03/30/17 10A - 2P
McDonald's®
700 4th Street
Wilmington, DE 19801
03/21/17 11A - 3P
We are growing rapidly and are seeking all levels of Restaurant personnel
for Philadelphia & Wilmington markets.
We have multiple locations and growing each year.
We need more high level support to maintain quality operations.
All positions require excellent verbal and written skills, in both English and Spanish, strong customer service skills and the ability to think critically, analytically, and problem solve.
Core Shifts are guaranteed days & hours with no changes
We're Hiring
for our
Core Shifts!
McDonald's is hiring! Whether you are an experienced professional, a Mom or Dad who'd like to get out of the house now and then, a recent college graduate, or a first time job seeker, you can find what you are looking for within your wide range of career opportunities.
This is a great opportunity, for those over the age of 18, to make some extra money, have fun and be a part of our winning team!
Working At McDonald's IS even more fun!
We're hiring HAPPY, HELPFUL,
HERE FOR YOU, SMILING FACES for our
CORE SHIFTS!
First-time job seekers, college students and seasoned professionals have all found amazing careers at McDonald's!
Crew
Job Responsibilities: Join us and you'll become part of a crew, or a team, that works together to provide the best quick service, family restaurant experience – by far. If you've visited one of our restaurants before, you've probably got some idea of what's involved in working here. But you might not realize the variety and scope of the role. Specific responsibilities that involve serving customers include working behind the counter and being out in the dining areas looking after our customers' needs. Quite simply, you'll be working in our fast moving, high energy environment and we're looking for a genuine smile plus an ability to connect with customers and make them feel valued. The ability to maintain high energy levels whilst working both efficiently and productively is essential. Finally, your appearance should be smart and clean.
· Greeting customers with a smile
· Taking accurate food orders
· Preparing all of McDonald's World Famous food
· Partnering with other Crew and Managers to meet target goals during your shift
· Restaurant Cleanliness
· Ensuring items are well stocked
Benefits
· Childcare Discount
· Meet New People
· McResource Line
· National People Day
· Rewards & Recognition
· Car Discounts (used & new) for employees and family
· Competitive Pay
· Career Opportunities
· National Scholarship Program
· Credit Union
· Develop Job Skills
· Meal Discount
· Salary Review
Guaranteed Interviews for The First 75 Candidates!
Openers, Mid-Shift, Overnight...
Available Core Shifts:
5a - 3p 11a – 9p
5:30a – 3:30p 2p – 12a
6a - 4p 9p - 7a
7a - 5p 10p - 8a
9a – 7p 11p - 9a
Core Shifts are guaranteed days & hours with no changes
Core Shift Applicants must be at least 18 years of age.
Immediate Openings for:
Core Shift Crew
Bilingual abilities are a plus
(Excellent verbal and written communications skills required in both English and Spanish)
Turn Your Dreams Into Reality!
Begin A New Career in YOUR Community!
Think You've Got What It Takes?
Now Hiring for All Locations!
Dress Professionally, Bring Your Smile, Resume
and State / College Issued Photo ID
Core Shift Applicants must be 18 years of age or older.
*Background Investigations
During this phase of the process, members of the Applicant Background Investigations Team initiate contact with individuals in your employment history.
Investigators will contact former employers and review your work history, they will speak to coworkers, teachers, and anyone else who can offer insights into your character. Our efforts are designed to gain an understanding of the kind of person you are and to exclude candidates who have demonstrated character traits that are inconsistent with the highest values of the profession.
We seek candidates with the highest moral and ethical standards for our McDonald's. The background investigation must indicate that you have the necessary personality, energy, morality, honesty, trustworthiness and integrity to join our McDonald's Team. You must pass this phase to proceed to the next step in the selection.
Requsition ID: D749B01E-7467-41CC-9374-B0A519B35378
McDonald's Corporation and McDonald's USA, LLC (the "Company") are committed to a policy of Equal Employment Opportunity and will not discriminate against an applicant or employee of the Company, including any corporate-owned restaurant, on the basis of age, sex, sexual orientation, race, color, creed, religion, ethnicity, national origin, alienage or citizenship, disability, marital status, veteran or military status, genetic information, or any other legally-recognized protected basis under federal, state or local laws, regulations or ordinances. Applicants with disabilities may be entitled to reasonable accommodation under the terms of the Americans with Disabilities Act and/or certain state or local laws. A reasonable accommodation is a change in the way things are normally done that will ensure an equal employment opportunity without imposing an undue hardship on the Company. Please contact recruiting.supportteam@us.mcd.com if you need assistance completing any forms or to otherwise participate in the application process or to request or discuss an accommodation in connection with a job at the Company or at a McDonald's corporate-owned restaurant to which you are applying.
McDonald's and its franchisees are taking proactive steps in response to the COVID-19 outbreak to ensure the safety in our restaurants across all communities. Our values of quality, service, and cleanliness continue to guide us. We're following direction from the CDC, state, and local governments and adhering to our deep cleaning procedures in every restaurant, every day. We also fully support employees who stay home from work if they are feeling sick. Read more about the ways we are prioritizing health at https://news.mcdonalds.com/news-releases/news-release-details/prioritizing-health-safety-and-community-mcdonalds-shares.
McDonald's and its franchisees are always looking for top candidates and encourage you to apply online. If you have any questions, please first call the restaurant as this will help the restaurant comply with any social distancing guidelines or other compliance obligations. For corporate roles, please proceed to the online application, or if you already applied, contact supportteam@us.mcd.comsupportteam@us.mcd.com. There may be a short delay in response time while we continue to monitor the impacts of COVID-19. We sincerely thank you for your continued trust in the Golden Arches.