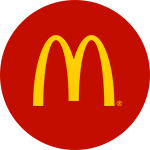 Job Information
McDonald's

Restaurant Crew Member

in

PFLUGERVILLE

,

Texas
Restaurant Crew Member
at the following location(s):
McDonalds of Pflugerville #2 - PFLUGERVILLE, TX
Description:
McDonalds Restaurants of Pflugerville is looking for an enthusiastic, hard-working person who wants to work in a fast-paced, fun environment and be a part of a great team.
No prior restaurant experience is required.
We currently have several full-time positions available at our two Pflugerville locations .
Job responsibilities of a McDonalds Crew Memeber include:
Preparing McDonalds world-famous food Greeting and serving our customers with a smile Keeping the restaurant clean and safe If you possess the following, we would like to speak with you:
You are 18 years of age or older The ability to work 40 hours a week You are bilingual - Spanish and English preferably You enjoy working in a fast paced, busy environment The ability to work nights and weekends You can pass a drug screening test and a background check Build your skills - advance your career:
This job will give you the opportunity to build individual restaurant-related skills as well as the opportunity to learn great teamwork skills that you can apply to any working environment. It's not just a slogan - McDonalds really is America's best first job!
Become a Restaurant Manager:
There are numerous advancement opportunities available within the restaurants. If you have an interest in becoming a restaurant manager, McDonalds offers a world-class restaurant manager training program.
We are always looking for great new manager trainees. Show us what you've got! This job could be the start of a great career in restaurant management. Don't hesitate, contact us today!
Starting pay of up to $13.00 per hour - depending on your previous work experience and your availability.
Job Type: Full-time
Salary: $10.00 to $13.00 /hour
Application Questions You have requested that Indeed ask candidates the following questions: Are you authorized to work in the following country: United States? Are you willing to undergo a background check, in accordance with local law/regulations? Do you speak English and Spanish? close job view cost & performance find candidates for this job Views: 140 Candidates: 28 Status: Paused – open Created: Nov 24 2018
Requirements:
Additional Info:
McDonald's Corporation and McDonald's USA, LLC (the "Company") are committed to a policy of Equal Employment Opportunity and will not discriminate against an applicant or employee on the basis of age, sex, sexual orientation, race, color, creed, religion, ethnicity, national origin, alienage or citizenship, disability, marital status, veteran or military status, genetic information, or any other legally-recognized protected basis under federal, state or local laws, regulations or ordinances.