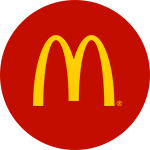 Job Information
McDonald's

Shift Manager

in

NORTH RICHLAND HILLS

,

Texas
Shift Manager
at the following location(s):
NORTH TARRANT PA (37508) - NORTH RICHLAND HILLS, TX
Description:
Shift Manager
Shift Managers will be required to perform a many different tasks. Some of these are planning for each shift, ensuring customer service excellence during the shift and delivering the finest quality food while following McDonald's standards. While supervising the shift you will need to monitor for cash compliance, safety, security, and profitability. Communicate with the next Shift Manager to help prepare him/her to run a great shift. Shift Managers will be responsible for helping develop and meeting department and store goals/s during their shifts as well as assisting others to meet those same goals/targets. You may also be responsible for or assist with:
• Food Safety • Internal Communication • Inventory Management • Daily Maintenance and Cleanliness • Managing Crew • Quality Food Production • Exceptional Customer Service • Safety and Security • Scheduling • Training
We offer a long list of good things like:
• Flexible schedules, • Full time or part time, • Free meals while working, • Training and development programs, • Advancement opportunities, • Uniforms, • No cost/low cost college degrees and obtain your high school diploma for free • Paid vacations after one year full time employment
Job Type: Full-time
Salary: $10.50 to $13.00 /hour
Requirements:
Additional Info:
McDonald's Corporation and McDonald's USA, LLC (the "Company") are committed to a policy of Equal Employment Opportunity and will not discriminate against an applicant or employee on the basis of age, sex, sexual orientation, race, color, creed, religion, ethnicity, national origin, alienage or citizenship, disability, marital status, veteran or military status, genetic information, or any other legally-recognized protected basis under federal, state or local laws, regulations or ordinances.