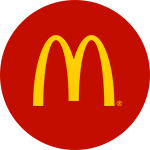 Job Information
McDonald's

Team Leader (Shift Manager) Hiring Immediately

in

NICEVILLE

,

Florida
Managers lead shifts every week, making sure customers get a fast, accurate, friendly experience every visit. A Shift Manager provides leadership to team members and other managers during a shift to ensure great Quality, Service and Cleanliness to customers.
We offer Amazing Benefits: - Free meals ($140 value/month) - Archways to Opportunity education assistance: free online high school or $3000 in tuition assistance per year - Direct Deposit - 1-week paid vacation per year, 2 weeks after 2 years, 3 weeks after 5 years - BCBS Insurance: Health/Dental/Vision – half paid! - VOICE Incentive - Referral bonus ($50 for crew and up to $600 for department manager referrals) - Free Uniforms - Perkspot offers discounts/coupons to local and national retail merchants - Health Insurance (subsidized for full-time employees) - McDonald's college scholarship opportunities - Monthly Bonus Plan – Shift Manager selected as Shift Manager of the Month - McDonald's Corporate Training Classes and Development Programs
Apply today to take advantage of these amazing benefits!
Requirements:
Shift Managers perform a variety of tasks, which may include: - Planning for each shift - Monitoring performance during the shift - Taking action to ensure the team is meeting McDonald's standards - Monitoring safety, security, and profitability - Communicating with the next Shift Manager to help prepare him/her to run a great shift, too.
Shift Managers may also be responsible for meeting targets during their shifts and for helping their assigned Departments meet their goals.
As a Shift Manager, you may be responsible for: - Food Safety - Internal Communication - Inventory Management - Daily Maintenance and Cleanliness - Managing Crew - Quality Food Production - Exceptional Customer Service - Safety and Security - Scheduling - Training
This job posting contains some information about what it is like to work in a McDonald's restaurant, but it is not a complete job description. People who work in a McDonald's restaurant perform a number of different tasks every day, and this posting does not list all of the essential functions of this job.
Additional Info:
We offer competitive pay, great benefits, and opportunities for growth and advancement. Come join the best team around! Apply today!
Requsition ID: E1D1F6D3-8438-4B68-A436-A6B00152E7DF
McDonald's Corporation and McDonald's USA, LLC (the "Company") are committed to a policy of Equal Employment Opportunity and will not discriminate against an applicant or employee of the Company, including any corporate-owned restaurant, on the basis of age, sex, sexual orientation, race, color, creed, religion, ethnicity, national origin, alienage or citizenship, disability, marital status, veteran or military status, genetic information, or any other legally-recognized protected basis under federal, state or local laws, regulations or ordinances. Applicants with disabilities may be entitled to reasonable accommodation under the terms of the Americans with Disabilities Act and/or certain state or local laws. A reasonable accommodation is a change in the way things are normally done that will ensure an equal employment opportunity without imposing an undue hardship on the Company. Please contact recruiting.supportteam@us.mcd.com if you need assistance completing any forms or to otherwise participate in the application process or to request or discuss an accommodation in connection with a job at the Company or at a McDonald's corporate-owned restaurant to which you are applying.