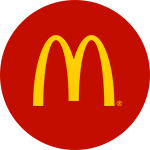 Job Information
McDonald's

Hospitality Ambassador

in

NICEVILLE

,

Florida
*pay rate will depend on location and availability
Our vision is to create experiences beyond expectations for our customers. As a Costa Enterprises Hospitality Ambassador you will help create golden moments and help us live out our vision for each and every customer that enters the lobby of our restaurants.
As a Hospitality Ambassador, you will create golden moments by: - Opening doors and providing a memorable first impression - Greeting customers with a smile - Carrying a tray for a mother or an elderly person - Giving children coloring books, crayons, and stickers - Providing coffee and soda refills - Light cleaning in the lobby (clearing and wiping off tables) - Continuous interaction with customers to ensure their experience is exceptional - Anticipating and delivering on customers needs
We believe in the importance of hospitality and we want people to feel welcomed and at home in our restaurants. You will help deliver this experience and make a positive first and last impression that will make them smile and want to return.
This job posting contains some information about what it is like to work in a McDonald's restaurant, but it is not a complete job description. People who work in a McDonald's restaurant perform a number of different tasks every day, and this posting does not list all of the essential functions of this job.
Requirements:
null
Additional Info:
We offer competitive pay, great benefits, and opportunities for growth and advancement. Come join the best team around! Apply today!
Requsition ID: 1941E6EB-C56E-4B1D-ABD1-A6B00151C5EB
McDonald's Corporation and McDonald's USA, LLC (the "Company") are committed to a policy of Equal Employment Opportunity and will not discriminate against an applicant or employee of the Company, including any corporate-owned restaurant, on the basis of age, sex, sexual orientation, race, color, creed, religion, ethnicity, national origin, alienage or citizenship, disability, marital status, veteran or military status, genetic information, or any other legally-recognized protected basis under federal, state or local laws, regulations or ordinances. Applicants with disabilities may be entitled to reasonable accommodation under the terms of the Americans with Disabilities Act and/or certain state or local laws. A reasonable accommodation is a change in the way things are normally done that will ensure an equal employment opportunity without imposing an undue hardship on the Company. Please contact recruiting.supportteam@us.mcd.com if you need assistance completing any forms or to otherwise participate in the application process or to request or discuss an accommodation in connection with a job at the Company or at a McDonald's corporate-owned restaurant to which you are applying.