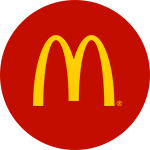 Job Information
McDonald's

$19,700- 22,700 starting salary for Breakfast Servers/ Restaurant Openers

in

MORGANTOWN

,

West Virginia
$19,700- 22,700 starting salary for Breakfast Servers/ Restaurant Openers
at the following location(s):
STAR CITY (26989) - MORGANTOWN, WV
Description:
$19,700- 22,700 starting salary for Breakfast Servers/ Restaurant Openers
Benefits of joining our team.... * Starting rates above minimum wage * Each team member is eligible for $2500 annually in FREE TUITION money! * Each team member is eligible for a $250 sign-on bonus *100% discount on meals while working * Each team member is eligible for McPerks, saving 25% on monthly cell phone bill and much more! * Direct deposit available to everyone ** Paid orientation and on the job training
Do you love serving others? Would you enjoy making a difference as part of a team that serves your community? J.W Ebert dba McDonald's is an employer that you can take pride in joining. We serve many meals a day inside our restaurants, and we actively serve our local community in other ways, from schools to fundraisers, to volunteering, we are there.
We are seeking smiling faces who like to start their day early! The ideal candidate is a self-described "morning person," who loves to serve others! We need a speedy morning team since our restaurants are a pit-stop for many people on their way to work, school, or just traveling through. Our restaurants also have a crowd of familiar faces that visit us daily for their coffee and gathering with friends. The ideal candidate looks for ways to help everyone start off their day right, whether it is a quick Drive-Thru visit or refilling cups of coffee in the dining room. Smiles are contagious, help others start off a happy day!
Job Requirements: * Love to serve others! * Be a morning person! * Be reliable! * Be a good teammate to your peers! * Be conscientious and take pride in yourself! * Be available to work varied shifts between the hours of 4am - 4pm
As part of the team, you will be responsible for: * Greeting guests with a smile and being a genuinely nice human being * Taking accurate food orders from the guests * Ensuring the restaurant is stocked and cleaned to start the day * Partnering with other staff to meet target goals during your shift
*scheduling availability and experience influence starting wages
Requirements:
Additional Info:
This job posting is for a position in a restaurant owned and operated by an independent franchisee, not McDonald's Corporation or McDonald's USA, LLC. This means the independent franchisee, and not McDonald's Corporation or McDonald's USA, LLC, is alone responsible for all employment-related matters in the restaurant including, among other things, setting any requirements for this job and all decisions concerning hiring, firing, discipline, supervisions, staffing, and scheduling. McDonald's Corporation or McDonald's USA, LLC will not receive a copy of any application you submit for this job posting and will have no control over whether you receive an interview and/or are ultimately hired, does not control and is not responsible for the employment policies and practices of independent franchisees, and does not employ independent franchisees' employees. If you are hired for this job posting, the independent franchisee, and not McDonald's Corporation or McDonald's USA, LLC, will be your employer. This job posting contains some general information about what it is like to work in a McDonald's restaurant, but is not a complete job description. People who work in a McDonald's restaurant perform some different tasks every day and this posting does not list all of the essential functions of the job.
McDonald's Corporation and McDonald's USA, LLC (the "Company") are committed to a policy of Equal Employment Opportunity and will not discriminate against an applicant or employee on the basis of age, sex, sexual orientation, race, color, creed, religion, ethnicity, national origin, alienage or citizenship, disability, marital status, veteran or military status, genetic information, or any other legally-recognized protected basis under federal, state or local laws, regulations or ordinances.