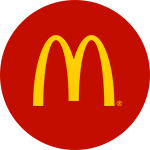 Job Information
McDonald's

Hiring Day-Multiple Locations in Michigan: August 13 10am-7pm

in

MIDLAND

,

Michigan
Hiring Day-Multiple Locations in Michigan: August 13 10am-7pm
at the following location(s):
MIDLAND-EASTMAN (03768) - MIDLAND, MI
Description:
Want to know what makes this such a great place to work? People like you. People from different backgrounds, with diverse interests and -- oh, wow, all kinds of stories. If you'd like to be part a diverse workplace where a job can become a life-long career, let's get together. Soon. Stop by to interview at our Hiring Day!
We are interviewing for Crew Members and all levels of Management.
Date: Tuesday, August 13, 2019
Time: 10:00 am to 7:00 pm Interviews will be conducted during these hours. No appointment is necessary. Just Walk In!
Place: The Hiring Day will only be held at participating locations in Michigan.
Go to: • https://restaurantjobs.mcdonalds.com • Enter your preferred location (city or zip code) • Click on "View Openings" to see if the location is participating
Requirements:
.
Additional Info:
This job posting contains some information about what it is like to work in a McDonald's restaurant, but it is not a complete job description. People who work in a McDonald's restaurant perform a number of different tasks every day, and this posting does not list all of the essential functions of this job.
McDonald's Corporation and McDonald's USA, LLC (the "Company") are committed to a policy of Equal Employment Opportunity and will not discriminate against an applicant or employee on the basis of age, sex, sexual orientation, race, color, creed, religion, ethnicity, national origin, alienage or citizenship, disability, marital status, veteran or military status, genetic information, or any other legally-recognized protected basis under federal, state or local laws, regulations or ordinances.