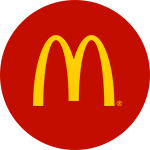 Job Information
McDonald's

Food Prep and Transition Crew Person

in

MEADVILLE

,

Pennsylvania
Food Prep and Transition Crew Person
at the following location(s):
VERNON TWP (06767) - MEADVILLE, PA
Description:
The Food Prep Crew Member makes sure every guest is treated fast, friendly and provide a great experience. Food Prep Crew Members also ensure the restaurant is clean, well maintained and always an inviting place for families, friends, neighbors and fellow employee's. Some of a Crew members daily duties include:
• Prepping food for use in the restaurant. Example: Preparing Salads, Parfaits, filling food pans. • Setting up for a successful shift by stocking coolers, freezers, Serving every guest Fast. • Dishes. • Following Food Safety Guidelines. • Treating every guest with 100% attention, genuine friendliness and making them the center of your attention. • Keeping the facilities and equipment clean and inviting. • Preparing McDonald's food according to McDonald's standards. • Training New Employee's once you are an EXPERT.
BENEFITS College Tuition Assistance Paid Time Off 401-K Uniforms Free and Discounted Food Company Events Health, Dental, Life Insurances available Advancement if Qualified Career Opportunities
Requirements:
SMILES and Likes Serving People, If this is not you, this job is not for you. 16 Years or Older Hardworking Trustworthy Reliable, can show up when scheduled and on time Can follow rules, policies and procedures Willing to learn Makes Quality, Service and Cleanliness a top priority Well organized Available before 630am until after 230pm. Full Time 5 days per week, days off may vary. Must be able to lift 40lbs. Must be able to lift 50 lbs.
It's time you worked for someone who will give you the tools to learn, grow and be what you want to be - both personally and professionally. We're looking for hard working, enthusiastic individuals who want to be a part of a winning team. If you enjoy working with people and love to learn new things, we want to meet you.
Additional Info:
This job posting is for a position in a restaurant owned and operated by an independent franchisee, not McDonald's Corporation or McDonald's USA, LLC. This means the independent franchisee, and not McDonald's Corporation or McDonald's USA, LLC, is alone responsible for all employment related matters in the restaurant including, among other things, setting any requirements for this job and all decisions concerning hiring, firing, discipline, supervisions, staffing and scheduling. McDonald's Corporation or McDonald's USA, LLC will not receive a copy of any application you submit for this job posting and will have no control over whether you receive an interview and/or are ultimately hired, does not control and is not responsible for the employment policies and practices of independent franchisees, and does not employ independent franchisees' employees. If you are hired for this job posting, the independent franchisee, and not McDonald's Corporation or McDonald's USA, LLC, will be your employer.
This job posting contains some general information about what it is like to work in a McDonald's restaurant, but is not a complete job description. People who work in a McDonald's restaurant perform a number of different tasks every day, and this posting does not list all of the essential functions of the job.
McDonald's Corporation and McDonald's USA, LLC (the "Company") are committed to a policy of Equal Employment Opportunity and will not discriminate against an applicant or employee on the basis of age, sex, sexual orientation, race, color, creed, religion, ethnicity, national origin, alienage or citizenship, disability, marital status, veteran or military status, genetic information, or any other legally-recognized protected basis under federal, state or local laws, regulations or ordinances.