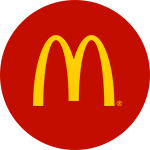 Job Information
McDonald's
Department Manager

in

MADISON

,

Florida
Department Manager
at the following location(s):
MADISON (12312) - MADISON, FL
Description:
Kitchen Manger, People Manager, Guest Services Manager - you run the show! Flexible schedules, premium pay, Bonus Pay, paid time off, retirement plan, meal discounts all while working for a locally owned and operated McDonald's franchise.
Bills to pay, kids to get to school, life to live - we get it. No holier than thou mindset here - we don't promise what we can't deliver. We are looking for TEAM members, people who want going to work to be profitable and fun.
Ready to settle down, find a career not just another job? Ready to learn, get some real hands on training, work side by side with the owner? Ready to finish your high school diploma online for FREE, get $700 in scholarship money after 90 days of employment, attend Colorado Technical University online and get that BA - on McDonald's tab?
We are your people. This is your place. Apply today. Email us with anything particularly interesting we need to know at wecare@mcdjfi.com
Requirements:
Managers lead shifts every week, making sure customers get a fast, accurate, friendly experience every visit. But some managers also lead Departments. These managers' responsibilities may include managing assigned Systems, like Training, Food Safety, and Inventory Management, setting goals, delegating tasks to their teams, following up, and reporting results back to their team and other managers.
The Guest Service Department Manager's responsibilities may include making sure Crew and Managers deliver a great customer experience, that sales promotions are done well, that all service staff are trained in service procedures, and that the Front Counter McCafé and Drive-Thru areas are organized for the best service.
The Kitchen Department Manager's responsibilities may include making sure the restaurant delivers great quality food to customers, and fast, that food is always safe, that food cost is controlled, and that all kitchen staff are trained in production procedures, including new items that are added to the menu.
The People Department Manager's responsibilities may include making sure the restaurant hires qualified crew, trains them well, and schedules them to meet restaurant sales and profit goals. This manager's responsibilities may also include making sure Crew get off to a good start at the restaurant and that they are recognized and motivated throughout their time working there.
Additional Info:
This job posting is for a position in a restaurant owned and operated by an independent franchisee, not McDonald's Corporation or McDonald's USA, LLC. This means the independent franchisee, and not McDonald's Corporation or McDonald's USA, LLC, is alone responsible for all employment related matters in the restaurant including, among other things, setting any requirements for this job and all decisions concerning hiring, firing, discipline, supervisions, staffing and scheduling. McDonald's Corporation or McDonald's USA, LLC will not receive a copy of any application you submit for this job posting and will have no control over whether you receive an interview and/or are ultimately hired, does not control and is not responsible for the employment policies and practices of independent franchisees, and does not employ independent franchisees' employees. If you are hired for this job posting, the independent franchisee, and not McDonald's Corporation or McDonald's USA, LLC, will be your employer.
This job posting contains some general information about what it is like to work in a McDonald's restaurant, but is not a complete job description. People who work in a McDonald's restaurant perform a number of different tasks every day, and this posting does not list all of the essential functions of the job.
McDonald's Corporation and McDonald's USA, LLC (the "Company") are committed to a policy of Equal Employment Opportunity and will not discriminate against an applicant or employee on the basis of age, sex, sexual orientation, race, color, creed, religion, ethnicity, national origin, alienage or citizenship, disability, marital status, veteran or military status, genetic information, or any other legally-recognized protected basis under federal, state or local laws, regulations or ordinances.