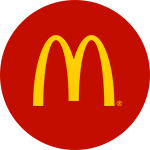 Job Information
McDonald's

Service Member **$2,500 Tuition Assistance

in

MACON

,

Georgia
Service Member **$2,500 Tuition Assistance
at the following location(s):
ZEBULON RD (03159) - MACON, GA
Description:
Are you a people person who loves putting a smile on someone's face? Do you like to be challenged with exciting and rewarding responsibilities that will provide you with the experience to build onto or further your career? Working at McDonald's is more than just a job. It is an opportunity to meet interesting people, make life long connections, treat our guests to a great experience, and to start a career in the food-service industry. We're looking for energetic, motivated team players, who enjoy working in a fast-paced environment and passionate about serving GOLD Standard quality food and EXCELLENT customer service. If this sounds like you, we are the perfect fit for you.
WHAT WE CAN DO FOR YOU: 1. Flexible Scheduling 2. Competitive Pay and Benefits 3. Employee Discount Programs 4. Get Your High School Diploma 5. National Scholarship Program 6. College Tuition Assistance 7. Earn your College Degree 8. Educational Advising Services And MORE…. WHAT YOU BRING TO THE TABLE: 1. A passion for people from the moment they walk in, to the moment they leave. 2. The drive to grow and succeed at a high level. 3. A quick thinker who can make smart and sound decision when necessary. 4. Positivity and confidence that will translate from our guests t our fellow team members. SKILLS AND ABILITIES FOR SUCCESS: 1. Exhibits a cheerful and helpful manner throughout the guest experience. 2. Desire to continuously improve your skills and knowledge. 3. Models strong customer service skills and a great attitude.
Requirements:
Additional Info:
This job posting is for a position in a restaurant owned and operated by an independent franchisee, not McDonald's Corporation or McDonald's USA, LLC. This means the independent franchisee, and not McDonald's Corporation or McDonald's USA, LLC, is alone responsible for all employment related matters in the restaurant including, among other things, setting any requirements for this job and all decisions concerning hiring, firing, discipline, supervisions, staffing and scheduling. McDonald's Corporation or McDonald's USA, LLC will not receive a copy of any application you submit for this job posting and will have no control over whether you receive an interview and/or are ultimately hired, does not control and is not responsible for the employment policies and practices of independent franchisees, and does not employ independent franchisees' employees. If you are hired for this job posting, the independent franchisee, and not McDonald's Corporation or McDonald's USA, LLC, will be your employer.
This job posting contains some general information about what it is like to work in a McDonald's restaurant, but is not a complete job description. People who work in a McDonald's restaurant perform a number of different tasks every day, and this posting does not list all of the essential functions of the job.
McDonald's Corporation and McDonald's USA, LLC (the "Company") are committed to a policy of Equal Employment Opportunity and will not discriminate against an applicant or employee on the basis of age, sex, sexual orientation, race, color, creed, religion, ethnicity, national origin, alienage or citizenship, disability, marital status, veteran or military status, genetic information, or any other legally-recognized protected basis under federal, state or local laws, regulations or ordinances.