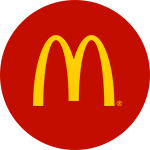 Job Information
McDonald's

Maintenance Person Full Time or Part Time

in

LYNDON

,

Kentucky
Maintenance Person Full Time or Part Time
at the following location(s):
HURSTBOURNE PKWY (24375) - LYNDON, KY
Description:
Maintenance Person-McDonald's® company-owned and independent Owner-Operator restaurants are staffed by great people, and right now we're looking for more of them. People with lots to offer. People like you. If you're interested (and we sure hope you are), please apply!!
McDonalds will pay up to $3,000 per year in tuition reimbursement as a manager with our company and up to $2,500 per year a a crew member If you are looking for a place to work and attend college we are a great place to work. We will work with your schedule. Apply today!
If you are looking for a job that fits your schedule give us call. We offer flexible schedules that meet your needs.
Requirements:
The Maintenance Person assists management in achieving and maintaining outstanding interior and exterior restaurant cleanliness and maintaining restaurant equipment. As a member of the Maintenance Team, your restaurant will support you with the tools and training needed to succeed.
The Maintenance Person's responsibilities may include, but are not limited to: • Filtering oil fryers daily • Maintaining outside grounds • Clean equipment, inside and outside windows, stock rooms and restrooms • Unload delivery truck 2 times a week • Take out and empty trash compactor • Change light bulbs • Clean HVAC/Exhaust units and roof of debris
Additional Info:
This job posting is for a position in a restaurant owned and operated by an independent franchisee, not McDonald's Corporation or McDonald's USA, LLC. This means the independent franchisee, and not McDonald's Corporation or McDonald's USA, LLC, is alone responsible for all employment related matters in the restaurant including, among other things, setting any requirements for this job and all decisions concerning hiring, firing, discipline, supervisions, staffing and scheduling. McDonald's Corporation or McDonald's USA, LLC will not receive a copy of any application you submit for this job posting and will have no control over whether you receive an interview and/or are ultimately hired, does not control and is not responsible for the employment policies and practices of independent franchisees, and does not employ independent franchisees' employees. If you are hired for this job posting, the independent franchisee, and not McDonald's Corporation or McDonald's USA, LLC, will be your employer.
This job posting contains some general information about what it is like to work in a McDonald's restaurant, but is not a complete job description. People who work in a McDonald's restaurant perform a number of different tasks every day, and this posting does not list all of the essential functions of the job. Come work for a great company! We have a great job for you. If you enjoy completing task and you are self motivated, this is the job for you!
McDonald's Corporation and McDonald's USA, LLC (the "Company") are committed to a policy of Equal Employment Opportunity and will not discriminate against an applicant or employee on the basis of age, sex, sexual orientation, race, color, creed, religion, ethnicity, national origin, alienage or citizenship, disability, marital status, veteran or military status, genetic information, or any other legally-recognized protected basis under federal, state or local laws, regulations or ordinances.