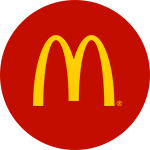 Job Information
McDonald's

General Manager

in

Louisville

,

Kentucky
We employ General Managers with the right attitudes, the right experiences, and the right character traits – maturity, high-energy, big smiles and positive outlooks!
The General Manager (GM) is responsible for running a profitable restaurant and for making sure the restaurant meets McDonald's critical customer standards of Quality, Service, and Cleanliness. The GM is responsible for controlling profitability, optimizing restaurant management and overseeing sales, human resources and team management. The GM works with the Owner/Operator and reports to the Area Supervisor to set the restaurant's goals and to create a plan to achieve the goals. GM is also responsible for hiring and developing Department and Shift Managers to make sure that the restaurant has the right leadership team and fulfills the responsibilities of the restaurant.
Your Restaurant "Know How", qualifications, duties, and personality requirements for this position include:
QSR or McDonald's Management Experience

Working knowledge of controlling operating costs, profitability, shift management, cash handling, daily inventories and purchasing, and local store marketing efforts

Expertise in developing employees – training, supervision, motivation, delegation, performance reviews

Expertise in shift management – labor, service times, food preparation, cleanliness, service, safety

Serve as the lead among Department Managers in Guest Services, Kitchen Department and People Department.

Ensure the hiring of qualified crew, training them well, recognizing and motivating them, and scheduling them to meet restaurant sales and profit goals

Display qualities of intelligence, maturity, good common sense, good decision making, high energy, results driven, friendly and likable, excellent people skills, effective planning, and highly organized

Establish authority and leadership, work autonomously, take initiative, stay well organized, and maintain self-control and discipline

Passion for sales building and local store marketing programs

Working knowledge of Food Safety Procedures and Serv-Safe Certification

Ability to set and achieve daily, monthly and annual goals and targets; and to report results back to Owner/Operator and Area Supervisor.

Display qualities of intelligence, good common sense and decision making, high energy, results driven, friendly and likable, excellent people skills, effective planning, and highly organized

Innate authority and leadership, initiative, well-organized, disciplined, self-controlled and mature
If you match this job description and see yourself as a successful General Manager, we'd love to meet you and talk about a career!
Benefits
The General Manager position is both challenging and rewarding. Benefits include, but are not limited to: Health, Dental & Vision Insurance; Paid Time Off, Free Uniforms and Food, Professional Development, Paid Education through Archways to Opportunity including College Credits, and so much more.
Details
Completion of Hamburger University is required within one year in position.

Serv-Safe certification, open availability and personal transportation required.

Criminal background checks and drug screenings are mandatory for General Managers.
Samax Inc DBA McDonald's does not and shall not discriminate on the basis of race, color, sex, national origin, religion, age, gender identification, sexual orientation, disability, veteran status or any other prohibited basis, in any of its activities or operations.
By applying to this position, I understand that I am applying to work at a restaurant that is owned and operated by an independent franchisee, not McDonald's USA. I understand that this franchisee is a separate company and a separate employer from McDonald's USA. Any information I provide in this application will be submitted only to the independent franchisee, who is the only company responsible for employment matters at this restaurant. I recognize that the independent franchisee alone will make all decisions concerning employment matters, including hiring, firing, discipline, supervision, staffing and scheduling. By applying for a job at a franchisee operated restaurant, I understand that the information I provide will be forwarded to the franchisee organization in order for that organization to reach out to me and process and evaluate my application. I acknowledge that McDonald's USA will not receive a copy of my employment application and will have no involvement in any employment decisions regarding me, including whether I receive an interview or whether I am hired to work for the franchisee. I understand that I need to contact the franchise organization for information about its privacy practices.
Requsition ID: PDXMC854320DA-958A-45D8-B180-7215A062977A
McDonald's Corporation and McDonald's USA, LLC (the "Company") are committed to a policy of Equal Employment Opportunity and will not discriminate against an applicant or employee of the Company, including any corporate-owned restaurant, on the basis of age, sex, sexual orientation, race, color, creed, religion, ethnicity, national origin, alienage or citizenship, disability, marital status, veteran or military status, genetic information, or any other legally-recognized protected basis under federal, state or local laws, regulations or ordinances. Applicants with disabilities may be entitled to reasonable accommodation under the terms of the Americans with Disabilities Act and/or certain state or local laws. A reasonable accommodation is a change in the way things are normally done that will ensure an equal employment opportunity without imposing an undue hardship on the Company. Please contact recruiting.supportteam@us.mcd.com if you need assistance completing any forms or to otherwise participate in the application process or to request or discuss an accommodation in connection with a job at the Company or at a McDonald's corporate-owned restaurant to which you are applying.
McDonald's and its franchisees are taking proactive steps in response to the COVID-19 outbreak to ensure the safety in our restaurants across all communities. Our values of quality, service, and cleanliness continue to guide us. We're following direction from the CDC, state, and local governments and adhering to our deep cleaning procedures in every restaurant, every day. We also fully support employees who stay home from work if they are feeling sick. Read more about the ways we are prioritizing health at https://news.mcdonalds.com/news-releases/news-release-details/prioritizing-health-safety-and-community-mcdonalds-shares.
McDonald's and its franchisees are always looking for top candidates and encourage you to apply online. If you have any questions, please first call the restaurant as this will help the restaurant comply with any social distancing guidelines or other compliance obligations. For corporate roles, please proceed to the online application, or if you already applied, contact supportteam@us.mcd.comsupportteam@us.mcd.com. There may be a short delay in response time while we continue to monitor the impacts of COVID-19. We sincerely thank you for your continued trust in the Golden Arches.