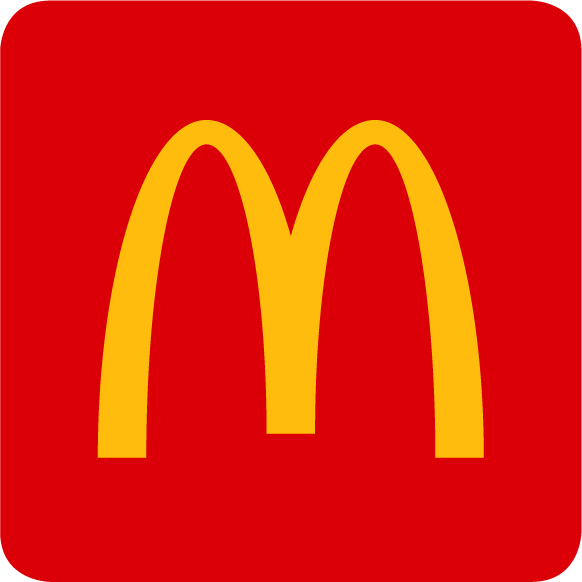 Job Information
McDonald's

Root2Food Trainee (UK)

in

London

,

United Kingdom
Company Description:
McDonald's is the world's largest chain of quick service restaurants, with around 1,400 restaurants in the UK serving over 4 million customers daily. McDonald's buys ingredients from over 23,000 British and Irish farmers and spends over £1 billion annually in the UK food and agricultural sector. 
Company Vision and Culture
Our Global vision is to build a better McDonald's and, in the UK & Ireland we are working hard to be the UK & Ireland's best-loved restaurant company.
Our values drive our culture and shape our beliefs, our priorities, and our actions. They influence the decisions we make, how we treat one another and how we show up as a brand to the world.
Serve: We put our customers and our people first
Inclusion: We open our doors to everyone
Integrity: We do the right thing
Community: We are good neighbours
Family: We get better together
At McDonald's we are People from all Walks of Life... 
People are at the heart of everything we do and they make the McDonald's experience. We embrace diversity and are committed to creating an inclusive culture that means people can be their best authentic self in our restaurants and offices, which helps us to better serve our customers.
We have a strong heritage of diversity and representation within our communities, which we are proud of. The diversity of our people, customers, Franchisees and suppliers gives us strength.
We do not tolerate inequality, injustice or discrimination of any kind.  These are hugely important issues and a brand with our reach and relevance means we have a very meaningful role to play.
We also recognise our responsibility as a large employer to continue being active in our communities, helping to develop skills and drive aspirations that will help people to be more aware of the world of work and more successful within it, whether with McDonald's or elsewhere.
Job Description:
The Opportunity:
We're offering an exciting and unique one-year trainee programme for people looking to gain practical experience in our food supply chain from farm to front counter. With professional training that will prepare you with knowledge and practical expertise required to successfully work throughout the supply chain.
This is an exciting time to join a robust supply chain team and share real responsibility. You will be working with one of McDonalds industry leading milk supplier and beef supplier and will have the opportunity to work on a variety of projects across different departments, including Supply Chain, Logistics, Agriculture, Operations, Sustainability, Marketing and Commercial. This is an opportunity to be part of a team that has great ambitions, challenging tasks, and diversity throughout. This is a placement that will allow you to help shape the business and your own career moving forwards.
The principal purpose of the role is to support the functions of the Supply Chain Operations. Responsibilities include but are not limited to:
Shadowing of key stakeholders within supply chain and operations to immerse yourself within the team and broader business.

Collating, analysing, and interpreting accurate data for reporting and communicate information in an engaging way through a variety of channels, to both internal and external stakeholders.

Provide support and advice to key stakeholders throughout the supply chain and operations.

Build effective relationships with both colleagues and key industry contacts.

Conducting general administrative and operational tasks and being involved in the day-to-day running of different departments.

Support to account management teams across the different functions including commercial, marketing, quality, and agriculture.
Location
Arla: Home based, with a need to be in Leeds when appropriate.
OSI: Telford and Scunthorpe (12 Weeks).
What will my accountabilities be?
Throughout the Programme you will be expected to undertake specific projects to gain a better understanding of sustainability and the Supply Chain.

To gain an overview of McDonald's, the suppliers' unique businesses and experience of both business management.

Become an ambassador for our brand and potentially undertake some communication activity.
What team will I be a part?
Based within Arla Foods UK Foodservice Team or OSI Food Solutions Supply Team Teams, you will also undertake a week restaurant training experience with McDonald's and attending various sponsorship events.
Who are my customers?
This program provides scope to follow our products from the farms we use, through to our restaurants, enabling you to work with a number of different suppliers, farmers and partners around the country.
Qualifications:
What background do I need to have?
We are looking for a passionate, self-motivated and driven person to join our fast-paced team. The successful candidate will have good interpersonal skills with a 'can-do' attitude and the ability to use their initiative and think innovatively to find practical solutions. With the willingness to learn more about a career within the food supply chain and work alone as well as part of a team.
The applicants should:
Applicants must hold a full UK driving license.

Have an interest in working in the food and/or agriculture industry

Be curious and informed with the ability to use initiative, identify, and pursue opportunities

Computer literate - Proficient with Microsoft Excel, PowerPoint and Word

Experience in data analysis, interpretation, and written reports

Task/project coordination experience

Confidence to present learnings and recommendations back to the team

Ability to network with different audiences
Additional Information:
Application Process:
CV and cover letter submission

Video Interview Submission - W/C 6th March

1st interview- McDonald's

2nd interview- Supplier
Application Deadline:
All applications close 27th February 2023

 
Requsition ID: REF4251O_743999880225793