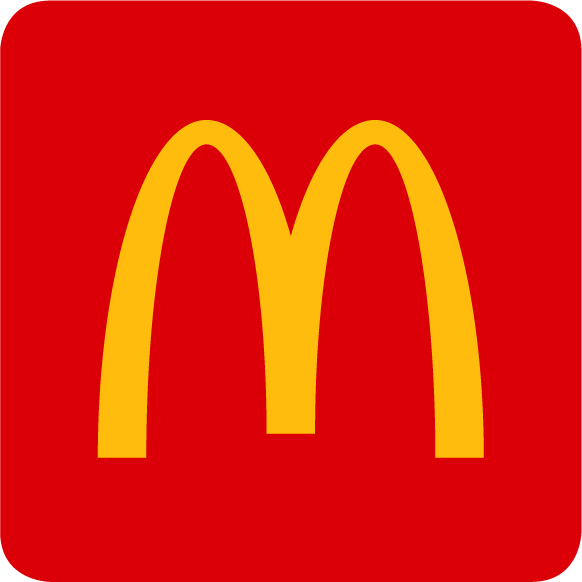 Job Information
McDonald's

Data Enablement Consultant

in

London

,

United Kingdom
Company Description:
McDonald's is the largest family restaurant in the world, serving approximately 69 million customers across 36,000 restaurants a day; in more than 100 countries. The UK & Ireland market is one of the most successful entities across the wider business, serving on average 4 million people a day. It has operated in UK since 1974 and the business is growing continuously with more than 1,400 restaurants and over 154,000 employees.
McDonald's UK & Ireland has a proven track record of investing in the development of its employees and offering flexibility as part of its dedication to being a modern and progressive company. Every year, it invests over £40 million in developing people, giving every one of its employees the opportunity to take part in structured training.
McDonald's buys ingredients from over 17,500 British and Irish farmers and spends over £1.1billion annually on its food and packaging requirements. McDonald's is committed to supporting British and Irish farmers to ensure it can continue to source many of its ingredients from the UK and Ireland.
McDonald's is a market leader in its field, striving for the highest standard of quality, speed and restaurant experience. Re-generation of our restaurant infrastructure, covering digital ordering, re-imaging and dual-point service make working at McDonald's more exciting than ever!
We are dedicated to using our scale for good: good for people, our industry and the planet. From bold recycling initiatives and sustainable sourcing efforts to our partnership with Ronald McDonald House Charities, we see every day as a chance to have a genuine impact on our customers, our people and our partners.
We're a people business just as much as we are a restaurant business. We strive to be the most inclusive brand in the world by building diverse teams who create delicious, feel good moments that are easy for everyone to enjoy. Joining McDonald's means thinking big every day and preparing for a career that can have impact around the world.
Company Vision and Culture
Our Global vision is to build a better McDonald's and in the UK and Ireland we are working hard to be the UK & Irelands best-loved restaurant company.
McDonald's is defined by its culture. Our culture shapes and informs everything we think and everything we do. Our culture influences the way we interact with each other, and how we interact with customers, franchisees and suppliers. Our culture motivates and inspires us to attract and retain great talent, creating positive, energising, exceptional working environment for us all.
Our values drive our culture and shape our beliefs, our priorities and our actions. They influence the decisions we make, how we treat one another and how we show up as a brand to the world.
Serve: We put our customers and our people first
Inclusion: We open our doors to everyone
Integrity: We do the right thing
Community: We are good neighbours
Family: We get better together
Job Description:
You will work within the Cyber Security & Data team to implement and support processes that ensure the effective governance, controls and integrity of McDonald's UK&I data - including sales and operational planning data and corporate data  You will have line management responsibilities and operate as a strategic leader within the Technology and Change function.
What will my accountabilities be?
Accountable for establishing an enterprise data model which maps all data, ownership and responsibilities alongside business processing with respect to data lifecycle management including creation, storage, updating, sharing, archival and deletion

Define data management standards, in line with local market legislation and regulation, to ensure that appropriate and effective governance and controls exist across McDonald's data landscape

Implement formal processes and techniques for quality data collection, handling, analysis, reporting and sharing to ensure adequacy, accuracy and legitimacy of data

Ensure that the use of enterprise data systems adhere to McDonald's cybersecurity, regulatory and legal standards

Oversee enterprise reporting strategy and data extraction processes when needed

Evaluate the performance and relevance data processing systems to identify and implement strategic enhancements

Ensure digital databases and archives are protected from security breaches and data losses

Support the daily business use of data systems and associated processes by working with subject-matter experts and partners to troubleshoot and develop improvements

Work with supplier management team to ensure strategic data partners are aligning to McDonald's data standards

Provides ongoing coaching and mentoring to members of the Data Management team, ensuring that the team have strong development plans and career progression and succession plans.

Work with business owners in support of creating an overall enterprise data strategy

 
What Team will I be a part?
The Data Enablement Consultant will be part of the Cyber Security & Data team within the wider Running Great Restaurant Technology team.
Who are my customers?
Customers of this role will include:
Key departmental business leads from across the company including BSI and Finance

Wider Technology team including Service Operations, Supplier Management, Asset and Configuration, Deployment & Testing & New Tech Adoption & Innovation

Our McDonald's partners

Global and Segment data leads, as well as colleagues in other McDonald's market
Qualifications:
The role holder will have Technology leadership experience with a broad remit

Excellent technical knowledge, the ability to interact and converse with senior technology stakeholders both internally and externally.

Operational Technology experience is beneficial but not essential

Excellent understanding and experience of data administration and management functions (collecting, storing, protecting, delivering and processing data) within a large multi-national organisationExperience managing vendors and teams responsible for database planning and design, database management, data integrations and data pipelines (ETLs)

Bachelors degree in information technology, mathematics, computer science, statistics or finance

Familiarity with modern database and information system technologies

Proficient in MS Office (Excel, Access, Word etc.)

An analytical mindset with problem-solving skills

Will possess excellent interpersonal and communication skills and commercial acumen and possess a proven ability to work effectively with all organisational levels

The role holder will be able to build collaborative working relationships with various stakeholders including McDonald's Franchisees and our partners 
Additional Information:
At McDonald's we are People from all Walks of Life... 
People are at the heart of everything we do and they make the McDonald's experience. We embrace diversity and are committed to creating an inclusive culture that means people can be their best authentic self in our restaurants and offices, which helps us to better serve our customers.
We have a strong heritage of diversity and representation within our communities, which we are proud of. The diversity of our people, customers, Franchisees and suppliers give us strength.
We do not tolerate inequality, injustice or discrimination of any kind.  These are hugely important issues and a brand with our reach and relevance means we have a very meaningful role to play.
We also recognise our responsibility as a large employer to continue being active in our communities, helping to develop skills and drive aspirations that will help people to be more aware of the world of work and more successful within it, whether with McDonald's or elsewhere."
Requsition ID: REF4274G_743999906465793