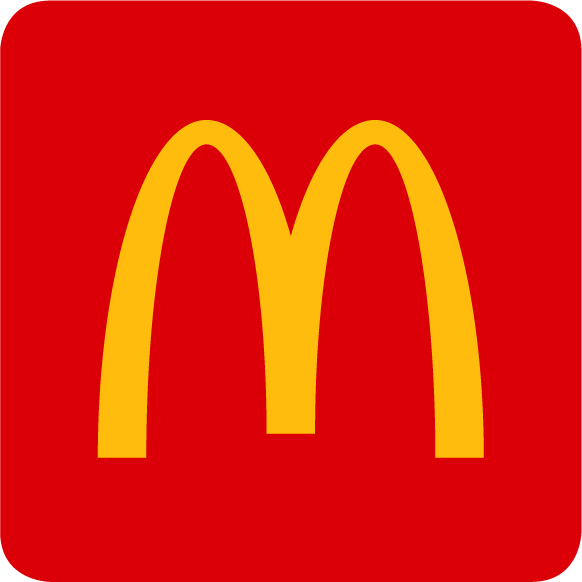 Job Information
McDonald's

Restaurant Operations Manager

in

Livonia

,

Michigan
Responsibilities:
Seeking full-time Operations Managers to provide leadership, coaching, direction, develop people and improve restaurant operations to maximize the long-term sales and profit of McDonald's locations. Must be able to solve problems. Must be able to work various shifts each day of the week.
Operations Managers consistently demonstrate McDonald's values and leadership behaviors to build positive business relationships with external customers and internal customers including the Restaurant Leadership Team and Crew.
Operations Managers will work with the restaurant teams to achieve operational results: upholding the standards of Quality, Service and Cleanliness, achieving health department standards, meeting and/or exceeding McDonald's ROIP standards, and timely execution of new initiatives and new product and equipment launches.
McDonald's restaurant experience is required.
Requirements:
Ability to problem solve
Hamburger University or ROLP Graduate Preferred
Friendly and outgoing
Comfortable being on your feet for an entire shift
5 years McDonald's restaurant management experience preferred
OTP 2 or 3 preferred
ServSafe Certified Instructor or Proctor preferred
Reliable transportation
We offer a long list of great benefits like:
Competitive Pay
Car Allowance
Cell Phone Allowance
Paid Time Off
Free Meals
Retirement Savings Plan (with company match)
Medical, Dental and Vision Insurance (PPO)
Short Term Disability
Life Insurance
Vann-Brown McDonald's Organization owns and operates 7 McDonald's Locations throughout the Ann Arbor,
Michigan area, as well as 2 locations in Metropolitan Detroit. Our focus as a company is to enhance the customer experience by providing excellent service with gold standard quality product while making our guests feel welcomed, valued, and appreciated.
This job posting is for a position in a restaurant owned and operated by an independent franchisee, not McDonald's
Corporation or McDonald's USA, LLC. This means the independent franchisee, and not McDonald's Corporation or McDonald's USA, LLC, is alone responsible for all employment related matters in the restaurant including, among other things, setting any requirements for this job and all decisions concerning hiring, firing, discipline, supervisions, staffing and scheduling. McDonald's Corporation or McDonald's USA, LLC will not receive a copy of any application you submit for this job posting and will have no control over whether you receive an interview and/or are ultimately hired, does not
control and is not responsible for the employment policies and practices of independent franchisees, and does not employ independent franchisees' employees. If you are hired for this job posting, the independent franchisee, and not McDonald's Corporation or McDonald's USA, LLC, will be your employer.
This job posting contains some general information about what it is like to work in a McDonald's restaurant, but is not a complete job description. People who work in a McDonald's restaurant perform a number of different tasks every day, and this posting does not list all of the essential functions of the job.
Requsition ID: PDXMC0B0A8BED-9779-48D2-92F7-27D6F3984A04
McDonald's Corporation and McDonald's USA, LLC (the "Company") are committed to a policy of Equal Employment Opportunity and will not discriminate against an applicant or employee of the Company, including any corporate-owned restaurant, on the basis of age, sex, sexual orientation, race, color, creed, religion, ethnicity, national origin, alienage or citizenship, disability, marital status, veteran or military status, genetic information, or any other legally-recognized protected basis under federal, state or local laws, regulations or ordinances. Applicants with disabilities may be entitled to reasonable accommodation under the terms of the Americans with Disabilities Act and/or certain state or local laws. A reasonable accommodation is a change in the way things are normally done that will ensure an equal employment opportunity without imposing an undue hardship on the Company. Please contact recruiting.supportteam@us.mcd.com if you need assistance completing any forms or to otherwise participate in the application process or to request or discuss an accommodation in connection with a job at the Company or at a McDonald's corporate-owned restaurant to which you are applying.
McDonald's and its franchisees are taking proactive steps in response to the COVID-19 outbreak to ensure the safety in our restaurants across all communities. Our values of quality, service, and cleanliness continue to guide us. We're following direction from the CDC, state, and local governments and adhering to our deep cleaning procedures in every restaurant, every day. We also fully support employees who stay home from work if they are feeling sick. Read more about the ways we are prioritizing health at https://news.mcdonalds.com/news-releases/news-release-details/prioritizing-health-safety-and-community-mcdonalds-shares.
McDonald's and its franchisees are always looking for top candidates and encourage you to apply online. If you have any questions, please first call the restaurant as this will help the restaurant comply with any social distancing guidelines or other compliance obligations. For corporate roles, please proceed to the online application, or if you already applied, contact supportteam@us.mcd.comsupportteam@us.mcd.com. There may be a short delay in response time while we continue to monitor the impacts of COVID-19. We sincerely thank you for your continued trust in the Golden Arches.