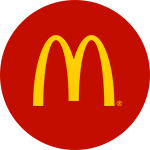 McDonald's

Hiring Day-Multiple Locations in Las Vegas

in

LAS VEGAS

,

Nevada
Hiring Day-Multiple Locations in Las Vegas
at the following location(s):
LV-CIRCUS CIRCUS (11818) - LAS VEGAS, NV
Description:
Want to know what makes this such a great place to work? People like you. People from different backgrounds, with diverse interests and -- oh, wow, all kinds of stories. If you'd like to be part a diverse workplace where a job can become a life-long career, let's get together. Soon. Stop by to interview for crew positions at our Hiring Day!
We are interviewing on Wednesday, March 20th from 9am-11am and 2pm-5pm. for : Salaried Managers, Hourly Managers, and Crew.
No need to schedule a time, just stop by any of the following locations and we will have management on hand to speak with you!
McDonald's Restaurant -Pecos & LV Blvd. 3010 LV Blvd. N -Circus 2880 LV Blvd. S. -Lake Mead & Hollywood 6680 E. Lake Mead -Akita Plaza 3999 LV Blvd. S. -Viva 2896 Las Vegas Blvd, South -Metro 3717 Las Vegas Blvd -Nellis & Bonanza 836 N. Nellis Blvd. -Plaza 1 S. Main Street -Lk Mead & Rainbow 2020 North Rainbow -Fitzgerald's- The D 301 Fremont Street -Charleston & Lamb 4400 E. Charleston -Harrah's Las Vegas 3475 S. Las Vegas Blvd -Shadow Mountain 6595 N Decatur Blvd
No need to schedule a time, just stop by and we will have management on hand to speak with you!
Requirements:
Managers lead shifts every week, making sure customers get a fast, accurate, friendly experience every visit. A Shift Manager provides leadership to crew and other managers during a shift to ensure great Quality, Service and Cleanliness to customers. But some managers also lead Departments. These managers' responsibilities may include managing assigned Systems, like Training, Food Safety, and Inventory Management, setting goals, delegating tasks to their teams, following up, and reporting results back to their team and other managers.
Additional Info:
This job posting contains some information about what it is like to work in a McDonald's restaurant, but it is not a complete job description. People who work in a McDonald's restaurant perform a number of different tasks every day, and this posting does not list all of the essential functions of this jobs
McDonald's Corporation and McDonald's USA, LLC (the "Company") are committed to a policy of Equal Employment Opportunity and will not discriminate against an applicant or employee on the basis of age, sex, sexual orientation, race, color, creed, religion, ethnicity, national origin, alienage or citizenship, disability, marital status, veteran or military status, genetic information, or any other legally-recognized protected basis under federal, state or local laws, regulations or ordinances.