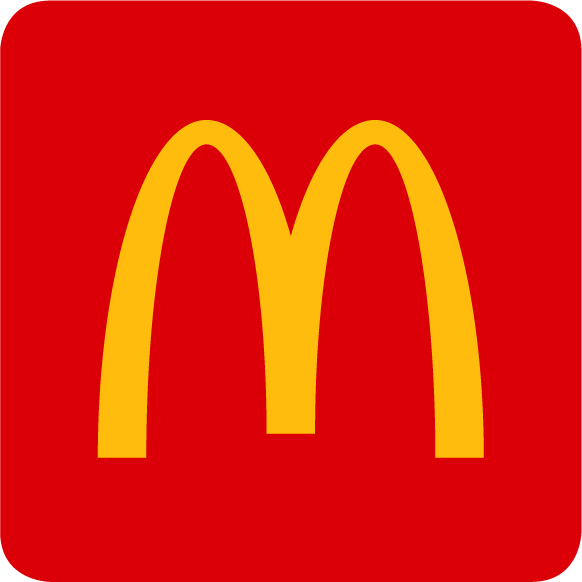 Job Information
McDonald's

McDonalds General Manager $70,000/-$75,000YR

in

KNOXVILLE

,

Iowa
Come join our growing team!!
Seeking candidates looking to gain employment with the following benefits;
Car allowance after 5 years of General Manager promotion

Aggressive bonus plan (up to $18,000 per year)

401K

On the job training

Full-time salaried position

Annual performance reviews

Free meals during shift

30% discount on meals at any McDonald's in US

Health, Dental, Life and Disability Insurance

Lifelong career-building experiences
Responsibilities include but not limited to:
Manage the operations and profitability of the restaurant by working with Assistant and Swing Managers, Crew Trainers and Crew to achieve results on a daily basis

Adhere to McDonald's Quality, Service and Cleanliness standards and Food Safety standards set by McDonald's and the State Health Department

Create evolving actions plans and conduct weekly team meetings to evaluate progress and adjust goals when necessary

Reports directly to Area Supervisor and assisted by Trainers, Hiring Managers, and Maintenance team.

Conducts performance reviews and basic administrative duties and cash handling

Minimum of 45 hours per week (including some nights and weekends)
Looking to grow into a career? As America's First Job, we pride ourselves on our path to career advancement! Come explore the opportunities with Raccoon Valley Partners McDonald's today!
If you have an appetite for growth and you can fulfill the responsibilities listed above, apply now!!!
This job posting is for a position in a restaurant owned and operated by an independent franchisee and not McDonald's USA. This franchisee owns a license to use McDonald's logos and food products, for example, when running the restaurant. However, this franchisee is a separate company and a separate employer from McDonald's USA. If you are hired for the job described in this posting, the franchisee will be your employer, not McDonald's USA. Only the franchisee is responsible for employment matters at the restaurant, including hiring, firing, discipline, supervisions, staffing, and scheduling employees. McDonald's USA has no control over employment matters at the restaurant. McDonald's USA will not receive a copy of your employment application and it will have no involvement in any employment decisions, including whether you receive an interview for the job or whether you are hired.
By applying to this position, I understand that I am applying to work at a restaurant that is owned and operated by an independent franchisee, not McDonald's USA. I understand that this franchisee is a separate company and a separate employer from McDonald's USA. Any information I provide in this application will be submitted only to the independent franchisee, who is the only company responsible for employment matters at this restaurant. I recognize that the independent franchisee alone will make all decisions concerning employment matters, including hiring, firing, discipline, supervision, staffing and scheduling. By applying for a job at a franchisee operated restaurant, I understand that the information I provide will be forwarded to the franchisee organization in order for that organization to reach out to me and process and evaluate my application. I acknowledge that McDonald's USA will not receive a copy of my employment application and will have no involvement in any employment decisions regarding me, including whether I receive an interview or whether I am hired to work for the franchisee. I understand that I need to contact the franchise organization for information about its privacy practices.
Requsition ID: PDXMC33A07481-57EB-4CBF-8D65-AB528FEEBA96_75626
McDonald's Corporation and McDonald's USA, LLC (the "Company") are committed to a policy of Equal Employment Opportunity and will not discriminate against an applicant or employee of the Company, including any corporate-owned restaurant, on the basis of age, sex, sexual orientation, race, color, creed, religion, ethnicity, national origin, alienage or citizenship, disability, marital status, veteran or military status, genetic information, or any other legally-recognized protected basis under federal, state or local laws, regulations or ordinances. Applicants with disabilities may be entitled to reasonable accommodation under the terms of the Americans with Disabilities Act and/or certain state or local laws. A reasonable accommodation is a change in the way things are normally done that will ensure an equal employment opportunity without imposing an undue hardship on the Company. Please contact recruiting.supportteam@us.mcd.com if you need assistance completing any forms or to otherwise participate in the application process or to request or discuss an accommodation in connection with a job at the Company or at a McDonald's corporate-owned restaurant to which you are applying.
McDonald's and its franchisees are taking proactive steps in response to the COVID-19 outbreak to ensure the safety in our restaurants across all communities. Our values of quality, service, and cleanliness continue to guide us. We're following direction from the CDC, state, and local governments and adhering to our deep cleaning procedures in every restaurant, every day. We also fully support employees who stay home from work if they are feeling sick. Read more about the ways we are prioritizing health at https://news.mcdonalds.com/news-releases/news-release-details/prioritizing-health-safety-and-community-mcdonalds-shares.
McDonald's and its franchisees are always looking for top candidates and encourage you to apply online. If you have any questions, please first call the restaurant as this will help the restaurant comply with any social distancing guidelines or other compliance obligations. For corporate roles, please proceed to the online application, or if you already applied, contact supportteam@us.mcd.comsupportteam@us.mcd.com. There may be a short delay in response time while we continue to monitor the impacts of COVID-19. We sincerely thank you for your continued trust in the Golden Arches.