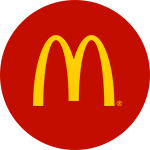 Job Information
McDonald's

Crew Member - Experienced Cooks - Free English Classes with pay!

in

INDIANAPOLIS

,

Indiana
Crew Member - Experienced Cooks - Free English Classes with pay!
at the following location(s):
INDNPLS-POST RD (00758) - INDIANAPOLIS, IN
Description:
We're looking for hard working, enthusiastic and experienced kitchen staff who want to be a part of a winning team. If you enjoy working with people and love to learn new things, we want to meet you.
Come join us and earn at least $8.25 / hour (more for experienced cooks) and up to $2,500 in Tuition Assistance* with flexible hours and a great family atmosphere.
We are also very proud to take part and offer McDonald's "English Under the Arches" Program! We offer free English classes to any non-English speakers and even pay for your time learning!
As a cook you will be responsible for cooking and assembling customers orders in accordance with our food safety and quality guidelines. In addition you will be expected to keep your station stocked and clean.
Requirements:
You don't want to work just anyplace, and you don't want to work just anytime. Maybe it's breakfast. Maybe it's lunch. Maybe it's late nights. Maybe it's weekends. Whatever it is, you want to be challenged and have fun. We think we can fit you in.
Additional Info:
This job posting is for a position in a restaurant owned and operated by an independent franchisee, not McDonald's Corporation or McDonald's USA, LLC. This means the independent franchisee, and not McDonald's Corporation or McDonald's USA, LLC, is alone responsible for all employment related matters in the restaurant including, among other things, setting any requirements for this job and all decisions concerning hiring, firing, discipline, supervisions, staffing and scheduling. McDonald's Corporation or McDonald's USA, LLC will not receive a copy of any application you submit for this job posting and will have no control over whether you receive an interview and/or are ultimately hired, does not control and is not responsible for the employment policies and practices of independent franchisees, and does not employ independent franchisees' employees. If you are hired for this job posting, the independent franchisee, and not McDonald's Corporation or McDonald's USA, LLC, will be your employer.
This job posting contains some general information about what it is like to work in a McDonald's restaurant, but is not a complete job description. People who work in a McDonald's restaurant perform a number of different tasks every day, and this posting does not list all of the essential functions of the job.
Keywords: part time part-time hourly full time full-time teens server cashier minimum age 16 dishwasher no experience fast food sales Customer Service representative Retail Entry Level receptionist no experience required cook
McDonald's Corporation and McDonald's USA, LLC (the "Company") are committed to a policy of Equal Employment Opportunity and will not discriminate against an applicant or employee on the basis of age, sex, sexual orientation, race, color, creed, religion, ethnicity, national origin, alienage or citizenship, disability, marital status, veteran or military status, genetic information, or any other legally-recognized protected basis under federal, state or local laws, regulations or ordinances.