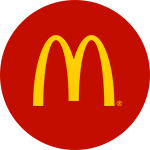 Job Information
McDonald's

Real Estate Portfolio Manager

in

Illinois
6930BR
Job Description:
Do you want a career and not just a job? Are you ready to make a difference and not just make a living? Do you desire to have an impact on the future of Real Estate in a world-class organization? Is it time take the dive into your next great adventure? If so, apply now as your first step towards joining one the most dynamic and creative teams in the business today.
McDonald's is the world's leading global food service retailer with over 36,000 locations in over 100 countries. Our U.S. business includes:
· Home office headquarters located in Chicago, IL
· Ten field offices located across the country, supporting our employees, brand and more than 14,000 restaurants ran by McDonald's and our franchisees
At McDonald's, it's our mission to offer dynamic careers for a variety of business functions including, but not limited to positions working in:
· Operations
· Finance
· Human Resources
· Learning & Development
· Marketing
· Consumer Business Insights
· Communications
We believe that a career here is an opportunity to be the best at what you do in a supportive environment where you are valued and respected. We are dedicated to building a committed workplace that rewards and recognizes you for your loyal contribution and supporting you by offering growth and advancement opportunities. We believe the best people in the world work right here.
Partners with other field office and national teams to optimize the existing restaurant real estate portfolio, and to align goals with Corporate strategies. Optimizing the existing real estate portfolio is defined as enhancing the customer experience, convenience and relevance by protecting the existing real estate assets, maximizing system profits, income and return on investment.
IndeedMCD
Requisition Number:
6930BR
Country:
United States
Job Type:
full-time
Minimum Requirements:
Education: Four year college degree in a real estate related discipline preferred. Additional diversified business, real estate, construction, and financial courses desirable.
Experience: Commercial real estate experience, including position(s) requiring extensive analysis and direct negotiations recommended. Retail sector and facilities experience helpful. Property management, paralegal or title company background with real estate or construction experience would be a plus.
Specialized
Skills: Proficiency in lease/contract analysis and negotiation; working knowledge of governmental processes such as permitting, zoning, special use, licensing, and condemnations; competency in use of surveys, site plans, and building plans; understanding of RE tax abatements; ability to manage the outsourcing of facilities and property maintenance and excess property, superior communication skills, both written and verbal, and strong real estate financial acumen, including time value of money, , discount & capitalization rate theory & techniques, OAR, Ye, IRR, ROI. This position requires travel.
State:
Illinois
McDonald's Corporation and McDonald's USA, LLC (the "Company") are committed to a policy of Equal Employment Opportunity and will not discriminate against an applicant or employee on the basis of age, sex, sexual orientation, race, color, creed, religion, ethnicity, national origin, alienage or citizenship, disability, marital status, veteran or military status, genetic information, or any other legally-recognized protected basis under federal, state or local laws, regulations or ordinances.