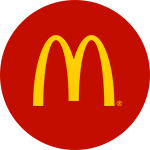 Job Information
McDonald's

Maintenance

in

HOUSTON

,

Texas
Maintenance
at the following location(s):
ELDRIDGE L (21596) - HOUSTON, TX
Description:
Locally owned and operated McDonald restaurant has positions open for Maintenance Staff with morning or evening availability. Our restaurants are staffed by great people, and right now we're looking for more of them. People interested in satisfying careers with competitive benefits. People interested in growing and advancing. People with lots to offer. People like you. If you're interested (and we sure hope you are), please stop-by our location.
As a member of our McDonald's Maintenance Staff, you'll enjoy the benefits of working in a fun, fast-paced environment where schedules are flexible to meet your needs, meal discounts are granted, and there is plenty of room for career advancement. Who knows, this could be your first step to a huge career!
This position is responsible for several critical aspects of the restaurant. Some previous experience with; plumbing issues, handling oil, air handlers, and general maintenance is preferred, anticipate/ identify problems / help find solutions, and must maintain a safe working environment.
We are excited to offer a variety of benefits to our employees which include the following: Competitive Pay, Bonuses, Flexible Schedules, World Class Training, Advancement, Employee Referral Programs, Scholarships, $2,500 for college tuition Archways to Opportunities, Paid Vacation, and Free & Discounted Meals.
Please apply online or in person:
We look forward to reviewing your application!
Requirements:
Additional Info:
Wage: Varies Depending on Experience
McDonald's Corporation and McDonald's USA, LLC (the "Company") are committed to a policy of Equal Employment Opportunity and will not discriminate against an applicant or employee on the basis of age, sex, sexual orientation, race, color, creed, religion, ethnicity, national origin, alienage or citizenship, disability, marital status, veteran or military status, genetic information, or any other legally-recognized protected basis under federal, state or local laws, regulations or ordinances.