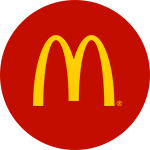 Job Information
McDonald's

Crew Member

in

HOUSTON

,

Texas
Crew Member
at the following location(s):
WILCREST (14136) - HOUSTON, TX
Description:
Locally owned and operated McDonald restaurant has positions open for Crew Members with morning or evening availability. Our restaurants are staffed by great people, and right now we're looking for more of them. People interested in satisfying careers with competitive benefits. People interested in growing and advancing. People with lots to offer. People like you. If you're interested (and we sure hope you are), please stop-by our location.
As a McDonald's Crew Member, you'll enjoy the benefits of working in a fun, fast-paced environment where schedules are flexible to meet your needs, meal discounts are granted, and there is plenty of room for career advancement. Who knows, this could be your first step to a huge career!
As a Crew Member, some of your responsibilities may be to: Interact with customers in a pleasant and up-beat fashion Be punctual, attentive to detail, friendly, willing to learn, reliable, and, above all, honest Maintain a neat and clean appearance Follow food safety procedures Maintain a safe working condition Anticipate and identify problems and help find solutions
We are excited to offer a variety of benefits to our employees which include the following: Competitive Pay, Bonuses, Flexible Schedules, World Class Training, Advancement, Employee Referral Programs, Scholarships, $2,500 for college tuition Archways to Opportunities, Paid Vacation, and Free & Discounted Meals.
Please apply online or in person:
We look forward to reviewing your application!
Requirements:
It's time you worked for someone who will give you the tools to learn, grow and be what you want to be - both personally and professionally. We're looking for hard working, enthusiastic individuals who want to be a part of a winning team. If you enjoy working with people and love to learn new things, we want to meet you.
As a Crew Person, you may be responsible for: • Showing up to serve guests and support crew as scheduled. • Support McDonald's Commitment to Looking Sharp in your Uniform • Preparing all of McDonald's World Famous food • Partnering with other Crew and Managers to meet target goals during your shift • Maintain McDonald's High Standards of Excellent Quality, Fast & Friendly Service & Cleanliness • Bring a Great Attitude & be ready to take on a challenging yet rewarding position with our team every shift!
Additional Info:
This job posting is for a position in a restaurant owned and operated by an independent franchisee, not McDonald's Corporation or McDonald's USA, LLC. This means the independent franchisee, and not McDonald's Corporation or McDonald's USA, LLC, is alone responsible for all employment related matters in the restaurant including, among other things, setting any requirements for this job and all decisions concerning hiring, firing, discipline, supervisions, staffing and scheduling. McDonald's Corporation or McDonald's USA, LLC will not receive a copy of any application you submit for this job posting and will have no control over whether you receive an interview and/or are ultimately hired, does not control and is not responsible for the employment policies and practices of independent franchisees, and does not employ independent franchisees' employees. If you are hired for this job posting, the independent franchisee, and not McDonald's Corporation or McDonald's USA, LLC, will be your employer.
This job posting contains some general information about what it is like to work in a McDonald's restaurant, but is not a complete job description. People who work in a McDonald's restaurant perform a number of different tasks every day, and this posting does not list all of the essential functions of the job.
McDonald's Corporation and McDonald's USA, LLC (the "Company") are committed to a policy of Equal Employment Opportunity and will not discriminate against an applicant or employee on the basis of age, sex, sexual orientation, race, color, creed, religion, ethnicity, national origin, alienage or citizenship, disability, marital status, veteran or military status, genetic information, or any other legally-recognized protected basis under federal, state or local laws, regulations or ordinances.