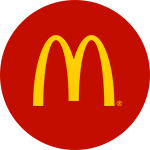 Job Information
McDonald's

Open interviews Monday April 15th 9 a.m. -11 a.m. at the Traemoor Village Drive location (

in

HOPE MILLS

,

North Carolina
Open interviews Monday April 15th 9 a.m. -11 a.m. at the Traemoor Village Drive location (
at the following location(s):
FAYETTEVILLE NC (35521) - HOPE MILLS, NC
Description:
Interviews will be held Monday April 15th from 9am-11am.
Currently hiring for the following positions @ Traemoor Village Drive location (across from Jack Britt HS)
Biscuit Maker 6am-12am
Barista 6am-11am and 2pm-9pm
Guest Experience Leader 6am-2pm and 2pm-10pm
Kitchen and Service crew 6am-2pm, 2pm-10pm, 5pm-10pm, and Overnight (10pm-6am)
Requirements:
Great Attitude and Great Smile!!
Additional Info:
McDonald's Corporation and McDonald's USA, LLC (the "Company") are committed to a policy of Equal Employment Opportunity and will not discriminate against an applicant or employee on the basis of age, sex, sexual orientation, race, color, creed, religion, ethnicity, national origin, alienage or citizenship, disability, marital status, veteran or military status, genetic information, or any other legally-recognized protected basis under federal, state or local laws, regulations or ordinances.