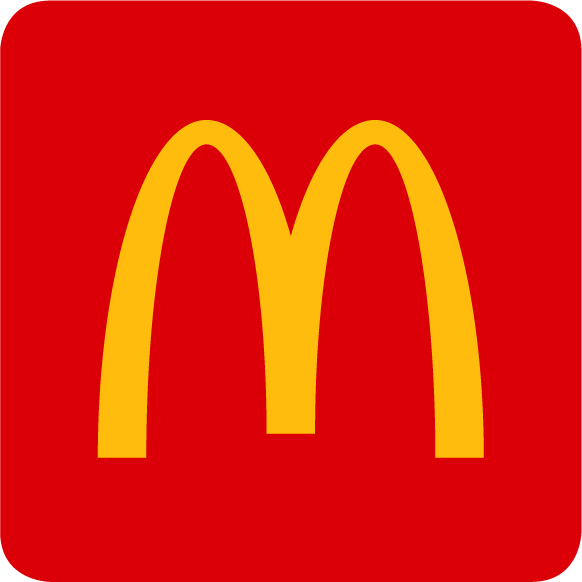 Job Information
McDonald's

General Manager

in

HOLLYWOOD

,

California
This job posting is for a position in a restaurant owned and operated by an independent franchisee and not McDonald's USA. This franchisee owns a license to use McDonald's logos and food products, for example, when running the restaurant. However, this franchisee is a separate company and a separate employer from McDonald's USA. If you are hired for the job described in this posting, the franchisee will be your employer, not McDonald's USA. Only the franchisee is responsible for employment matters at the restaurant, including hiring, firing, discipline, supervisions, staffing, and scheduling employees. McDonald's USA has no control over employment matters at the restaurant. McDonald's USA will not receive a copy of your employment application and it will have no involvement in any employment decisions, including whether you receive an interview for the job or whether you are hired.
About us:
We are known as the McDonald's Yoon Organization. We have been in business for over 20 years! Our team of supervisors and directors work together with all our General Managers. We place value on working together with the goal for all restaurants to be operating at an outstanding level. We believe the philosophy, no person or restaurant left behind. We may have 9 restaurants but together we are ONE team - we take pride in helping each other.
We always position our people for success. We provide support when needed and expect all members of the team to be present, actively contribute, and pull their own weight. Together we strive to build a culture of care, for our employees and our customers!
Job description and responsibilities:
The General Manager (GM) is responsible for running a profitable restaurant and for making sure the restaurant meets the Company's critical customer standards of Quality, Service, and Cleanliness (QSC). The General Manager reports to the Operations Supervisor and leads a team of Shift Managers. The GM works with their team of managers to set the restaurant's goals and creates a plan to achieve those goals. The GM is expected to have open availability.
In addition to following company policies and procedures, main accountabilities include, but are not limited to:
People
• Shows respect for others and is sensitive to cultural/generational differences
• Fosters a positive and welcoming environment for all restaurant employees and guests
• Motivates team members to ensure everyone is active and involved; works to increase morale, inclusion and build confidence within the team
• Responsible for hiring and promotion decisions
• Ensures that training and employee development is taking place
• Deals directly with difficult or sensitive issues and finds solutions for such issues
Performance and Customer Excellence
• Reviews and uses information from a variety of sources to identify opportunities and creates basic action plans for improving the restaurant's performance
• Communicates the restaurant's business plan and actions for achieving the plan
• Establishes the restaurant's vision for customer service and communicates the vision to the restaurant team
• Always role models commitment to outstanding service and customer recovery
• Keeps up-to-date on new products and promotions
• Proactively identifies issues, needs, and safety risks and addresses them immediately
Business Results
• Holds self and others accountable and follows up to ensure that others are meeting targets/objectives
• Demonstrates a "can-do" attitude, sense of optimism, ownership, and commitment for getting results
• Removes barriers in order to move important work forward and/or get efforts back on track
• Acts with a sense of urgency and executes against high standards
• Demonstrates a willingness to do the right thing for both the restaurant and its customers
• Delegates and follows up with initiatives and is proactive in carrying out job responsibilities
Leadership Behaviors
▪Maintains composure within stressful and fast-paced environments; handles pressure and uncertainty with ease
▪Builds commitment to changes with other managers in the restaurants by being clear about the reasons for change and the value it will bring
▪Shows others he/she is listening through body language (e.g., eye contact, not acting distracted)
▪Communicates clearly, consistently, and openly with the restaurant team and keeps them informed on important information, events, targets, and results
Benefits
• Annualized salary $64, 480 - $85,000
• Annual discretionary bonus
• Medical and dental
• Paid time off
• Paid sick time
• College Tuition Assistance
• Cell phone stipend
This job profile contains general information about what is expected of a General Manager but is not a complete description of all duties of the job. People who work in restaurants perform a number of different tasks every day. This profile does not list every essential function of the job.
By applying to this position, I understand that I am applying to work at a restaurant that is owned and operated by an independent franchisee, not McDonald's USA. I understand that this franchisee is a separate company and a separate employer from McDonald's USA. Any information I provide in this application will be submitted only to the independent franchisee, who is the only company responsible for employment matters at this restaurant. I recognize that the independent franchisee alone will make all decisions concerning employment matters, including hiring, firing, discipline, supervision, staffing and scheduling. By applying for a job at a franchisee operated restaurant, I understand that the information I provide will be forwarded to the franchisee organization in order for that organization to reach out to me and process and evaluate my application. I acknowledge that McDonald's USA will not receive a copy of my employment application and will have no involvement in any employment decisions regarding me, including whether I receive an interview or whether I am hired to work for the franchisee. I understand that I need to contact the franchise organization for information about its privacy practices.
Requsition ID: PDXMCC7922099-A06F-430E-9DD2-70102C54C2AC_82071
McDonald's Corporation and McDonald's USA, LLC (the "Company") are committed to a policy of Equal Employment Opportunity and will not discriminate against an applicant or employee of the Company, including any corporate-owned restaurant, on the basis of age, sex, sexual orientation, race, color, creed, religion, ethnicity, national origin, alienage or citizenship, disability, marital status, veteran or military status, genetic information, or any other legally-recognized protected basis under federal, state or local laws, regulations or ordinances. Applicants with disabilities may be entitled to reasonable accommodation under the terms of the Americans with Disabilities Act and/or certain state or local laws. A reasonable accommodation is a change in the way things are normally done that will ensure an equal employment opportunity without imposing an undue hardship on the Company. Please contact recruiting.supportteam@us.mcd.com if you need assistance completing any forms or to otherwise participate in the application process or to request or discuss an accommodation in connection with a job at the Company or at a McDonald's corporate-owned restaurant to which you are applying.
McDonald's and its franchisees are taking proactive steps in response to the COVID-19 outbreak to ensure the safety in our restaurants across all communities. Our values of quality, service, and cleanliness continue to guide us. We're following direction from the CDC, state, and local governments and adhering to our deep cleaning procedures in every restaurant, every day. We also fully support employees who stay home from work if they are feeling sick. Read more about the ways we are prioritizing health at https://news.mcdonalds.com/news-releases/news-release-details/prioritizing-health-safety-and-community-mcdonalds-shares.
McDonald's and its franchisees are always looking for top candidates and encourage you to apply online. If you have any questions, please first call the restaurant as this will help the restaurant comply with any social distancing guidelines or other compliance obligations. For corporate roles, please proceed to the online application, or if you already applied, contact supportteam@us.mcd.comsupportteam@us.mcd.com. There may be a short delay in response time while we continue to monitor the impacts of COVID-19. We sincerely thank you for your continued trust in the Golden Arches.