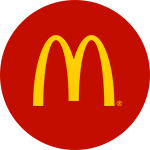 Job Information
McDonald's

McDonald's Assistant Manager

in

FT PIERCE

,

Florida
Department Manager - McDonald's® Bing the Best is growing and looking for positive, energetic people to help us grow! We are hiring assistant managers with retail, hospitality or restaurant management experience. Department Managers lead either Guest Services and Hospitality, People, or Kitchen. Are you looking for long term growth? A career and not just a job? Salary Ranges from $28,000-$35,000 to start plus bonus, incentives, and great training. Rapid advancement with salary escalations are available for the right person. Salaried Managers are eligible for Insurance, 401k, vacation, and of course free food! And tuition assistance up to $3000 per year!
Come join the Best! Please respond to this ad or send resume to: Bing the best@yahoo.com
Requirements:
Salaried Managers must have an open availability with no restrictions. We can work around college classes. Both Saturdays and Sundays are required. Some lifting, twisting and bending are part of the job. Must be able to stand for 9-10 hours per day.
Additional Info:
This job posting is for a position in a restaurant owned and operated by an independent franchisee, not McDonald's Corporation or McDonald's USA, LLC. This means the independent franchisee, and not McDonald's Corporation or McDonald's USA, LLC, is alone responsible for all employment related matters in the restaurant including, among other things, setting any requirements for this job and all decisions concerning hiring, firing, discipline, supervisions, staffing and scheduling. McDonald's Corporation or McDonald's USA, LLC will not receive a copy of any application you submit for this job posting and will have no control over whether you receive an interview and/or are ultimately hired, does not control and is not responsible for the employment policies and practices of independent franchisees, and does not employ independent franchisees' employees. If you are hired for this job posting, the independent franchisee, and not McDonald's Corporation or McDonald's USA, LLC, will be your employer.
This job posting contains some general information about what it is like to work in a McDonald's restaurant, but is not a complete job description. People who work in a McDonald's restaurant perform a number of different tasks every day, and this posting does not list all of the essential functions of the job.
Requsition ID: 0FFA1585-DC6E-4533-B43B-A8FB0107C61D
McDonald's Corporation and McDonald's USA, LLC (the "Company") are committed to a policy of Equal Employment Opportunity and will not discriminate against an applicant or employee of the Company, including any corporate-owned restaurant, on the basis of age, sex, sexual orientation, race, color, creed, religion, ethnicity, national origin, alienage or citizenship, disability, marital status, veteran or military status, genetic information, or any other legally-recognized protected basis under federal, state or local laws, regulations or ordinances. Applicants with disabilities may be entitled to reasonable accommodation under the terms of the Americans with Disabilities Act and/or certain state or local laws. A reasonable accommodation is a change in the way things are normally done that will ensure an equal employment opportunity without imposing an undue hardship on the Company. Please contact recruiting.supportteam@us.mcd.com if you need assistance completing any forms or to otherwise participate in the application process or to request or discuss an accommodation in connection with a job at the Company or at a McDonald's corporate-owned restaurant to which you are applying.