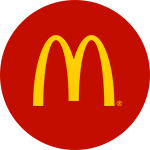 Job Information
McDonald's

$15.00 - $23.00 hour- Maintenance Person/ Flexible Hours/College Tuition Assistance Available

in

ERIE

,

Colorado
The Maintenance Person assists management in achieving and maintaining outstanding interior and exterior restaurant cleanliness and maintaining restaurant equipment. As a member of the Maintenance Team, your restaurant will support you with the tools and training needed to succeed.
$2,500 Tuition Assistance Available after 90 days of employment.
McDonald's is so much more than a paycheck. It's a chance to reach your goals and build your future—with college tuition assistance, high school completion programs, English language courses, and valuable job training. Get a job that fits your life, inspires your best, and moves you forward.
Requirements:
Minimum Age 18+ years old. Must be able to lift up to 50 pounds and stand for duration of shift. The Maintenance Person's responsibilities may include, but are not limited to: - Filtering oil fryers daily - Maintaining outside grounds - Clean equipment, inside and outside windows, stock rooms and restrooms - Unload delivery truck 2 times a week - Take out and empty trash compactor - Change light bulbs - Clean HVAC/Exhaust units and roof of debris
Additional Info:
This job posting is for a position in a restaurant owned and operated by an independent franchisee.
This job posting contains some general information about what it is like to work in a McDonald's restaurant, but is not a complete job description. People who work in a McDonald's restaurant perform a number of different tasks every day, and this posting does not list all of the essential functions of the job.
Requsition ID: AECC689D-C8F2-4435-94BC-AB0001082427
McDonald's Corporation and McDonald's USA, LLC (the "Company") are committed to a policy of Equal Employment Opportunity and will not discriminate against an applicant or employee of the Company, including any corporate-owned restaurant, on the basis of age, sex, sexual orientation, race, color, creed, religion, ethnicity, national origin, alienage or citizenship, disability, marital status, veteran or military status, genetic information, or any other legally-recognized protected basis under federal, state or local laws, regulations or ordinances. Applicants with disabilities may be entitled to reasonable accommodation under the terms of the Americans with Disabilities Act and/or certain state or local laws. A reasonable accommodation is a change in the way things are normally done that will ensure an equal employment opportunity without imposing an undue hardship on the Company. Please contact recruiting.supportteam@us.mcd.com if you need assistance completing any forms or to otherwise participate in the application process or to request or discuss an accommodation in connection with a job at the Company or at a McDonald's corporate-owned restaurant to which you are applying.