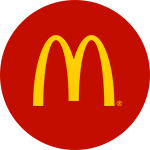 Job Information
McDonald's

Hospitality Professional Needed

in

ENGLEWOOD

,

Colorado
Hospitality Professional Needed
at the following location(s):
ARAPAHOE/HAVANA (19091) - ENGLEWOOD, CO
Description:
Hospitality Professional
Do you desire to work in an environment where you are developed, where only excellence is acceptable, and you're empowered to lead? This is YOUR opportunity. McDonalds is seeking Hospitality Professionals to bring their best every day and who understand that the number one priority is serving our guests and serving fellow team mates. Hospitality Professionals value both customer and team relationships, pursue outstanding results, take ownership, and expect the highest quality out of their work. full-time or part-time ( must be 16 or older) The McDonalds Franchise offers:
Access to Scholarships at $2,500/yr for Crew and $3,000/yr for Managers Growth into Leadership Positions Flexibility 30% Discount Free Uniforms Free Meal while working
Duties and Responsibilities: Serves guests & team with enthusiasm, courtesy, and hospitality Exhibits professionalism in every situation Must love to smile & connect with people, make eye contact & speak enthusiastically Packages food and beverage items and checks for product quality and consistency Maintains cleanliness & organization in all areas of the restaurant Prepares food orders for in-store and mobile orders Displays a desire to grow and continuously improve him/herself Suggests ways to improve processes and reduce waste in the restaurant Assists leadership in executing opening or closing procedures Must be able to meet the physical demands of the position which includes, but is not limited to, standing for up to 8 hours and lifting up to 50lbs Models and supports clear communications between the front counter and kitchen staffs Demonstrates knowledge of the brand and menu items, and stays well-informed of current promotions Practices sanitation, safety. and food safety procedures
Requirements:
Required Skills: Consistent sense of urgency and works at an efficient, yet thorough pace Ability to multitask Team-oriented Adaptable Dependable Strong work ethic Positive attitude Ability to communicate effectively with guests and team members Job Type: Full-time or part time
Must be 16 years of age
Additional Info:
This job posting is for a position in a restaurant owned and operated by an independent franchisee, not McDonald's Corporation or McDonald's USA, LLC. This means the independent franchisee, and not McDonald's Corporation or McDonald's USA, LLC, is alone responsible for all employment related matters in the restaurant including, among other things, setting any requirements for this job and all decisions concerning hiring, firing, discipline, supervisions, staffing and scheduling. McDonald's Corporation or McDonald's USA, LLC will not receive a copy of any application you submit for this job posting and will have no control over whether you receive an interview and/or are ultimately hired, does not control and is not responsible for the employment policies and practices of independent franchisees, and does not employ independent franchisees' employees. If you are hired for this job posting, the independent franchisee, and not McDonald's Corporation or McDonald's USA, LLC, will be your employer.
This job posting contains some general information about what it is like to work in a McDonald's restaurant, but is not a complete job description. People who work in a McDonald's restaurant perform a number of different tasks every day, and this posting does not list all of the essential functions of the job.
McDonald's Corporation and McDonald's USA, LLC (the "Company") are committed to a policy of Equal Employment Opportunity and will not discriminate against an applicant or employee on the basis of age, sex, sexual orientation, race, color, creed, religion, ethnicity, national origin, alienage or citizenship, disability, marital status, veteran or military status, genetic information, or any other legally-recognized protected basis under federal, state or local laws, regulations or ordinances.