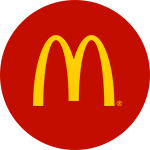 Job Information
McDonald's
Assistant Manager

in

EAGLE RIVER

,

Wisconsin
Assistant Manager
at the following location(s):
EAGLE RIVER (11513) - EAGLE RIVER, WI
Description:
We offer outstanding benefits including:
Tuition Assistance up to $12,000 Over Four Years Paid Vacation Insurance Free Meals
McDonald's® company-owned and independent Owner-Operator restaurants are staffed by great people, and right now we're looking for more of them. People interested in satisfying careers with competitive benefits. People interested in growing and advancing. People with lots to offer. People like you. If you're interested (and we sure hope you are), let's get together.
Requirements:
Managers lead shifts every week, making sure customers get a fast, accurate, friendly experience every visit. But some managers also lead Departments. These managers' responsibilities may include managing assigned Systems, like Training, Food Safety, and Inventory Management, setting goals, delegating tasks to their teams, following up, and reporting results back to their team and other managers.
Additional Info:
This job posting is for a position in a restaurant owned and operated by an independent franchisee, not McDonald's Corporation or McDonald's USA, LLC. This means the independent franchisee, and not McDonald's Corporation or McDonald's USA, LLC, is alone responsible for all employment related matters in the restaurant including, among other things, setting any requirements for this job and all decisions concerning hiring, firing, discipline, supervisions, staffing and scheduling. McDonald's Corporation or McDonald's USA, LLC will not receive a copy of any application you submit for this job posting and will have no control over whether you receive an interview and/or are ultimately hired, does not control and is not responsible for the employment policies and practices of independent franchisees, and does not employ independent franchisees' employees. If you are hired for this job posting, the independent franchisee, and not McDonald's Corporation or McDonald's USA, LLC, will be your employer.
This job posting contains some general information about what it is like to work in a McDonald's restaurant, but is not a complete job description. People who work in a McDonald's restaurant perform a number of different tasks every day, and this posting does not list all of the essential functions of the job.
McDonald's Corporation and McDonald's USA, LLC (the "Company") are committed to a policy of Equal Employment Opportunity and will not discriminate against an applicant or employee on the basis of age, sex, sexual orientation, race, color, creed, religion, ethnicity, national origin, alienage or citizenship, disability, marital status, veteran or military status, genetic information, or any other legally-recognized protected basis under federal, state or local laws, regulations or ordinances.