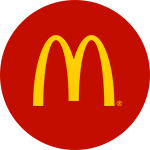 Job Information
McDonald's

Guest experience Leader

in

DOVER PLAINS

,

New York
Guest experience Leader
at the following location(s):
DOVER PLAINS-RTE (14734) - DOVER PLAINS, NY
Description:
The Wong Organization is a network of McDonalds franchises owned and operated by Joy C Wong. At J C Wong Management, the focus of the company is to deliver gold standard quality products to our customers. We want our customers to feel valued and receive service with a smile. Join our team and become an important asset to serving the community and providing excellent service and deliver outstanding hospitality with a positive attitude.
Benefits offered by J C Wong Management to employees include but are not limited too:
Pay starts at $12.75 up to $13.00
-Access to Medical, Dental & Vision Insurance -McD Perks (Movie tickets, and sporting events) -Cash bonuses (Based on Restaurant Results) -Earn your High School Diploma Online (FOR FREE) -College Tuition Assistance ($2,500 TO $3,000 Per Year) -No Cost/Low Cost College degrees -Improve your English (Free English Classes) -Employee Meals and Uniforms Provided -Friendly Work Environment with Growth Opportunities -Flexible Hours & Flexible Scheduling. Whatever it is (Breakfast. Lunch. Nights. Overnights. Maybe it's Weekends) We think we can fit your needs.
Requirements Guest Experience Leads (GEL's) are the "Face of The Restaurant", they take the lead in being the helpful hospitality leaders in the restaurant. GEL's genuinely engage customers as they enter the restaurant by welcoming, assisting, checking back, thanking the guest and warmly saying good bye as they leave.
As a Guest Experience Leader, you are responsible for: • Greeting Guests • Checking in with guests – to ensure they have what they need • Handling guests' concerns and questions • Expert with the self-ordering kiosks – assist guests to place orders on kiosks as needed • Engage with children, as well as assist parents, create a welcoming family-friendly atmosphere • Hand out kid's treats (ie. Balloons, smiley faces, stickers, coloring books, etc.)
Additional Information We are looking for Guest Experience Leads who:
Take responsibility for delivering outstanding customer service, are friendly and have strong interpersonal skills. Smiles and maintains exceptional appearance, they should be a multi-tasker able to direct customers to the kiosk and co-workers in helping to execute McDonald's customer experience Follow food safety procedures according to company policies, health and sanitation regulations. Making sure that our food is safe is the MOST IMPORTANT part of our jobs. Interact pleasantly and courteously with each customer and greet every customer with a smile. Make sure lobby tables, floors and bathrooms are clean. Report to each shift on time and ready to work, timeliness and positive attitude influences our customers and co-workers alike. Report to all shifts wearing a neat and clean uniform. Dress to impress take your job seriously and we will take you seriously
Requirements:
Additional Info:
McDonald's Corporation and McDonald's USA, LLC (the "Company") are committed to a policy of Equal Employment Opportunity and will not discriminate against an applicant or employee on the basis of age, sex, sexual orientation, race, color, creed, religion, ethnicity, national origin, alienage or citizenship, disability, marital status, veteran or military status, genetic information, or any other legally-recognized protected basis under federal, state or local laws, regulations or ordinances.