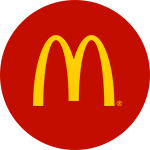 Job Information
McDonald's

Deployment Consultant

in

Denver

,

Colorado
6982BR
Job Description:
McDonald's is the world's leading global food service retailer with over 36,000 locations in over 100 countries. Our U.S. business includes home office headquarters located in Chicago, IL and 10 field offices across the country which support our employees, brand and more than 14,000 restaurants ran by McDonald's and our franchisees. In these offices we offer careers for a variety of business functions including, but not limited to, Operations, Finance, Human Resources, Learning & Development, Marketing, Consumer Business Insights and Communications.
A career at McDonald's is an opportunity to be the best at what you do in an environment where you are valued and respected. We are committed to creating a workplace where employees are rewarded and recognized for their contribution and supported by meaningful growth opportunities. We believe the best people in the world work right here.
We now have an exciting opportunity for a Deployment Consultant for markets supported by the Denver field office. The ideal candidate will live within driving distance of the Denver Field Office Territory .
This position will be responsible for executing the implementation plan for restaurant operations, products or process improvements. Assist in the design and development on the road map of deployment across multiple areas. Looking for an individual that is a self-starter and able to manage multiple projects at one time.
The ideal candidate should live within the *Denver Field Office Territory *
*Depending on your geographical location, travel may vary between 50-60%, as this position supports a large geographic area, including parts of Colorado, Wyoming, North/South Dakota, Utah, Idaho, Iowa, Kansas, and Minnesota
IndeedMCD
Requisition Number:
6982BR
Country:
United States
EOE Statement:
McDonald's Corporation is an equal opportunity employer committed to a diverse and inclusive workforce.
Job Type:
full-time
Minimum Requirements:
Basic Qualifications :
· High School diploma or equivalent required
· 5+ years of experience with operations deployment
Preferred Qualifications :
· BA/BS degree preferred
· McDonald's experience preferred
State:
Colorado
Responsibilities:
Principle responsibilities include but are not limited to:
· Assist in modification of support procedures for deployment of operations initiatives
· Participate in testing and validation of the feasibility of rollout of new or improved restaurant initiatives to restaurants
· Collaborate with other cross-functional teams to incorporate the recommendations
· Develop and manage project plans, milestones and resources
· Implement multiple deployment projects and manage/ participate in large projects
· Set milestones and communicate the timelines to other teams/ members
· Ensure alignment of cross-functional stakeholders and that other functions and departments are on-board
· Manage and resolve project issues; Respond to project related queries
· Follow-up with other functions for deliverables and milestones
· Conduct post project analysis
Job Title:
Operations Deployment Consultant
City:
Denver
McDonald's Corporation and McDonald's USA, LLC (the "Company") are committed to a policy of Equal Employment Opportunity and will not discriminate against an applicant or employee on the basis of age, sex, sexual orientation, race, color, creed, religion, ethnicity, national origin, alienage or citizenship, disability, marital status, veteran or military status, genetic information, or any other legally-recognized protected basis under federal, state or local laws, regulations or ordinances.