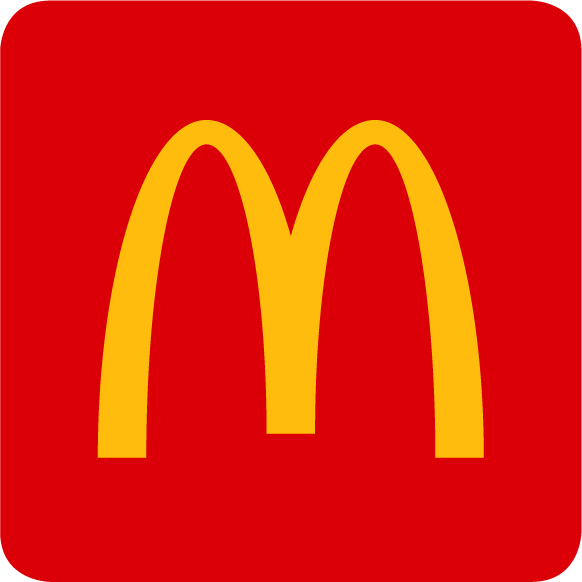 Job Information
McDonald's

Office Administrator newww

in

Da nang

,

Alberta
Office Administrator
We are more than just your local restaurant. We are a collection of hardworking small-business owners. Did you know that from coast to coast, we serve delicious choices to more than 2.5 million people in over 1,400 locations every day, or that we have proudly helped more than 387,000 Canadian families with sick children through Ronald McDonald House Charities?
Our offer
Working with us means that you will have the opportunity to earn and learn, flexibility, and a safe and inclusive work environment. What this means in practice is:
Access to education and skills development opportunities that take you further

A total rewards package that includes discounts, incentives, and recognition perks

A safe, respectful and inclusive workplace

Bring your authentic self to work – welcoming people of every age, background, and culture – just like the guests who visit our restaurants every day
The Job
Office Administrator Duties and Responsibilities
Welcome visitors and provide assistance when necessary

Organize conference room scheduling, equipment, and cleaning

Answer phone calls and respond to email

Monitor and maintain office equipment; inventory supplies and order replacement supplies as needed

Organize catering, coffee, or other refreshments as needed

Assist with travel arrangements for office staff and managers

Coordinate building and maintenance issues for general repair and updates

Assist other departments with administrative or clerical support
Your vibe and experience
We are seeking an organized, self-motivated Office Administrator to provide general support to our customers and staff. You will greet guests when they arrive, answer phone calls, respond to emails, and organize files. When office supplies run low, you will be responsible for replenishing the supply and restocking the shelves. You will be an essential part of our team, providing support to various departments, so a positive attitude and attention to detail are a must.
Office Administrator Requirements and Qualifications
High school diploma or equivalent

Prior experience in an administrative role a plus

Proficient with Microsoft Office and calendaring programs

Highly-organized multitasker who works well in a fast-paced environment

Willingness to learn and to grow with the company

Excellent communication and organizational skills
About us
In 1954, an enterprising salesman named Ray Kroc discovered a small burger restaurant in California, and wrote the first page of McDonald's history. In 1967, the first McDonald's Canada opened in Richmond, B.C. and we've been growing with our communities and serving quality food at great a value ever since. Today, McDonald's Canada is proud to be one of the world's leading foodservice retailers, offering job opportunities at corporate-owned restaurants or restaurants owned by independent franchisees.
Requsition ID: P8-126699-4
McDonald's Corporation and McDonald's USA, LLC (the "Company") are committed to a policy of Equal Employment Opportunity and will not discriminate against an applicant or employee of the Company, including any corporate-owned restaurant, on the basis of age, sex, sexual orientation, race, color, creed, religion, ethnicity, national origin, alienage or citizenship, disability, marital status, veteran or military status, genetic information, or any other legally-recognized protected basis under federal, state or local laws, regulations or ordinances. Applicants with disabilities may be entitled to reasonable accommodation under the terms of the Americans with Disabilities Act and/or certain state or local laws. A reasonable accommodation is a change in the way things are normally done that will ensure an equal employment opportunity without imposing an undue hardship on the Company. Please contact recruiting.supportteam@us.mcd.com if you need assistance completing any forms or to otherwise participate in the application process or to request or discuss an accommodation in connection with a job at the Company or at a McDonald's corporate-owned restaurant to which you are applying.
McDonald's and its franchisees are taking proactive steps in response to the COVID-19 outbreak to ensure the safety in our restaurants across all communities. Our values of quality, service, and cleanliness continue to guide us. We're following direction from the CDC, state, and local governments and adhering to our deep cleaning procedures in every restaurant, every day. We also fully support employees who stay home from work if they are feeling sick. Read more about the ways we are prioritizing health at https://news.mcdonalds.com/news-releases/news-release-details/prioritizing-health-safety-and-community-mcdonalds-shares.
McDonald's and its franchisees are always looking for top candidates and encourage you to apply online. If you have any questions, please first call the restaurant as this will help the restaurant comply with any social distancing guidelines or other compliance obligations. For corporate roles, please proceed to the online application, or if you already applied, contact supportteam@us.mcd.comsupportteam@us.mcd.com. There may be a short delay in response time while we continue to monitor the impacts of COVID-19. We sincerely thank you for your continued trust in the Golden Arches.