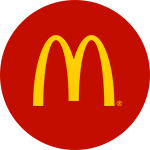 Job Information
McDonald's
Shift Manager - Up to $15.00/Hr * All Shifts Available

in

COLUMBUS

,

Ohio
Shift Manager - Up to $15.00/Hr * All Shifts Available
at the following location(s):
EASTLAND (01696) - COLUMBUS, OH
Description:
Shift Manager - McDonald's® company-owned and independent Owner-Operator restaurants are staffed by great people, and right now we're looking for more of them. People interested in satisfying careers with competitive benefits. People interested in growing and advancing. People with lots to offer. People like you. If you're interested (and we sure hope you are), let's get together.
Clock in and become a leader! Shift manager work and run the staff when the General manager is not on duty. Shift leaders direct and help to develop other employees through their daily routines and interact with customers to make sure that they have a satisfactory experience. Shift leaders act as quality control, ensuring customer satisfaction through training employees properly and adhering to company policy.
As a Shift leaders at McDonald's you will work to ensure employees perform a variety of tasks, from preparing the food, stocking supplies, serving, charging people for their food, handling cash, credit cards, and a cash register, cleaning tables and counters, resetting tables, greeting customers and answering questions.
Come grow with us.
JOB SKILLS AND REQUIREMENTS Customer Service: A friendly, relaxing demeanor, courteousness and quick service will help get repeat customers. Stamina: Long, busy days on your feet are the trademark of this job. Teamwork: Shift leaders are part of a team. You will be working with others to make a great dining experience. Being a team player is essential. Leadership Skills: Shift leaders will have to keep employees motivated, resolve conflicts and make hard decisions. Self Starter: Able to take ownership and direction for the General Manager. Awesome Personality: Loves life, works well with others.
It is the policy of Mendoza Company to provide equal employment opportunity (EEO) to all persons regardless of race, age, color, national origin, citizenship status, physical or mental disability, race, religion, creed, gender, pregnancy, sex, sexual orientation, gender identity and/or expression, genetic information, marital status, veteran status, or any other characteristic protected by federal, state or local law. In addition, Mendoza Company will provide reasonable accommodations for qualified individuals with disabilities.
Rate of Pay Depending on Experience.
Requirements:
Additional Info:
McDonald's Corporation and McDonald's USA, LLC (the "Company") are committed to a policy of Equal Employment Opportunity and will not discriminate against an applicant or employee on the basis of age, sex, sexual orientation, race, color, creed, religion, ethnicity, national origin, alienage or citizenship, disability, marital status, veteran or military status, genetic information, or any other legally-recognized protected basis under federal, state or local laws, regulations or ordinances.