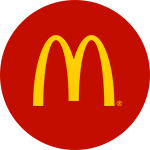 Job Information
McDonald's

McOpCo People Supervisor

in

Columbus

,

Ohio
6976BR
Job Description:
McDonald's is proud to be one of the most recognized brands in the world, with restaurants in over 100 countries and billions of customers served each year. As the global leader in the food service industry, we have a legacy of innovation and hard work that continues to drive us. Today, we are growing with velocity and are focused on modernizing our experiences, not to make a different McDonald's, but to build a better McDonald's.
We are moving fast and are adding to our best-in-class team. Joining McDonald's means thinking big every day and preparing for a career that can have impact around the world. We are customer obsessed, committed to being leaders, and believe we are better when we work together. Over the last couple years, we've launched home delivery, modernized our restaurant experience through digital enhancements and have so much more to come.
We are dedicated to using our scale for good: good for people, our industry and the planet. From ambitious recycling initiatives and balanced sourcing efforts to our partnership with Ronald McDonald House Charities, we are constantly improving. We see every single day as a chance to have a genuine impact on our customers, our people and our partners.
The HR Consultant focuses on the execution of People processes and tools in assigned Profit Center(s). He/she advises and provides direction as appropriate to Operations Manager(s)/Operations Supervisors/restaurant staff on HR-related issues. With support from the HR Manager, demonstrates Global Community Of Experts to provide experienced assistance to company-owned restaurants. He/She works collaboratively with the HR Director team to deliver on key People priorities.
This role is based in Columbus, OH.
IndeedMCD
Requisition Number:
6976BR
Country:
United States
Job Type:
full-time
Minimum Requirements:
Proficiency in Outlook, Excel and Power Point

1-3+ years of HR experience

Excellent written and oral communications skills

possessing the ability to influence

experience in the retail and/or hospitality experience in preferred
State:
Ohio
Responsibilities:
Work with Ops Manager(s) to identify key People priorities across the Profit Center(s), help develop and execute a Profit Center People action plan aligned with the National People Strategy

With McOpCo (Company Restaurants) HR Manager, leverage McOpCo in contributing to the execution of the Region's People Plan

Provides coaching, training, counsel, and direction to Operations staff and restaurant management that support McOpCo People policies, practices, and tools

Assist People leaders and restaurant managers in conducting staff and restaurant member onboarding/ orientation and exit/offboarding

Partner with Ops Supervisor and restaurant management to deliver on all aspects of Staffing, Performance Management, and Retention:

Recruitment, Interviewing, Selection, Orientation

Required employee documentation and file administration

Crew performance appraisal and wage management

Restaurant-level benefits

McOpCo incentives and awards

Leading performance standards

Proper management of leaves of absences and Worker's Comp cases

Disciplinary actions including termination

Leading the People aspect of restaurant divestitures/acquisitions

Educate, inform, and assess to help ensure restaurants execute/comply with McOpCo People initiatives and tools

Applicant and recruiting tracking systems

Employee engagement and commitment programs

Workforce Planning - effectively anticipate restaurant management needs, help Ops Supervisors and General Managers develop and execute a plan

Succession Planning - Coach and advise partners to ensure a robust talent pipeline to meet the needs of the restaurants

Employee Development

Develop and help ensure development of GMs, DMs

Support education/training/coaching to help People leaders be more effective

Partner with Operations Supervisor to implement and ensure proper execution of McOpCo People policies and practices in the restaurants

Partner with HR Manager and Employee Relations COE to ensure employee engagement initiatives are effectively executed in the restaurants, including (but not limited to):

Investigations into potential violations of McOpCo People policies and/or practices

Plans and practices that provide a fair, equitable, and respectful work environment
o Development of restaurant management in topics related to employee relations and employment laws o Effective solutions to address People practices issues/concerns
Inform HR Manager, staff and restaurants of pending employment trend changes or events that may impact the Brand

Assist in deploying change initiatives through education and training for Operations staff and restaurant management
Job Title:
Field Human Resources Consultant
City:
Columbus
McDonald's Corporation and McDonald's USA, LLC (the "Company") are committed to a policy of Equal Employment Opportunity and will not discriminate against an applicant or employee on the basis of age, sex, sexual orientation, race, color, creed, religion, ethnicity, national origin, alienage or citizenship, disability, marital status, veteran or military status, genetic information, or any other legally-recognized protected basis under federal, state or local laws, regulations or ordinances.