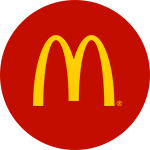 Job Information
McDonald's
SUPV-INTERNAL AUDIT

in

Chicago

,

Illinois
6759BR
Job Description:
Sr. Internal Auditor
McDonald's is proud to be one of the most recognized brands in the world, with restaurants in over 100 countries and billions of customers served each year. As the global leader in the foodservice industry, we have a legacy of innovation and hard work that continues to drive us. Today, we are growing with velocity and are focused on modernizing our experiences, not to make a different McDonald's but to build a better McDonald's.
We are a people business just as much as we are a restaurant business. We strive to be the most inclusive brand globally by building diverse teams who craft delicious, feel-good moments that are easy for everyone to enjoy. Joining McDonald's means thinking big daily and preparing for a career that can have impact globally.
We are dedicated to using our scale for good: good for people, our industry and the planet. From ambitious recycling initiatives and sustainable sourcing efforts to our partnership with Ronald McDonald House Charities, we see every single day as a chance to have a genuine impact on our customers, our people and our partners.
Our new, state-of-the-art headquarters is located in the booming West Loop area in the heart of downtown Chicago. It is set up to be a global hub that fosters innovation: take a class at Hamburger University, sample future menu items in our Test Kitchen, and utilize the latest technology to stay in touch with your team around the globe. With monthly organized events, massive outdoor spaces, an 8000 square foot gym, and an onsite McDonald's serving international favorites, our office helps us connect with each other like never before. Needless to say, you'll be lovin' it here…
Job Description
The Supervisor Internal Audit will assist the US Internal Audit team in the execution of the annual audit plan, as well as assist on other strategic initiatives within the Company and Department. This role offers significant exposure to multiple areas of the business (i.e., Accounting/Finance, Supply Chain, Store Operations, US Regions, and more) as well as exposure to all levels of Senior Management.
Requisition Number:
6759BR
Country:
United States
EOE Statement:
McDonald's Corporation is an equal opportunity employer committed to a diverse and inclusive workforce.
Job Type:
full-time
Minimum Requirements:
Minimum Requirements
BA/BS degree in Business, Accounting and/or Finance

4+ years of accounting and/or auditing experience

2+ years of business/internal controls and processes

2+ years building and writing deliverables

1+ year(s) of experience presenting to executive level management

Ability to travel up to 30% - Domestic and International
We are an equal opportunity employer and value diversity at our company. We do not discriminate on the basis of race, religion, color, national origin, gender, sexual orientation, age, marital status, veteran status, or disability status.
State:
Illinois
Responsibilities:
Responsibilities
Execute the Annual Audit Plan

Perform internal audit work of a moderately complex nature involving a high degree of problem solving and diagnostic responsibilities.

Build work products such as audit analysis, correspondence, memoranda and other work paper support that documents the engagement procedures performed, findings, and the results of those procedures.

Understand and evaluate processes and related controls.

Obtain background, historical, and other meaningful information on the areas to be audited.

Gather preliminary information on risks and controls for an individual internal audit project or assignment.

Assess internal controls, including risk assessments and review of risk areas, and execute tests of controls.

Participate in the communication of information to executive management of the auditable unit.

Partner with the audit team in the development of creative, practical, and cost-effective recommendations for improvement.

Assist in the preparation of the final audit report and improve its content based on application of knowledge and experience.

Participate in presentation of report and audit findings to management of auditee.

Develop and maintain relationships with auditees at appropriate levels and commit to continually improving customer happiness.

Work with the partners to identify key areas of risks and appropriate coverage.

Stay abreast of general business/economic developments and new pronouncements/standards, to gain an understanding of their links and impact to the Company's business.

Understand and apply technical standards.

Assist in testing and evaluation of internal controls related to McDonald's accounting and financial reporting functions in accordance with Sarbanes-Oxley Act Section 404.
Job Title:
Sr Internal Auditor
City:
Chicago
McDonald's Corporation and McDonald's USA, LLC (the "Company") are committed to a policy of Equal Employment Opportunity and will not discriminate against an applicant or employee on the basis of age, sex, sexual orientation, race, color, creed, religion, ethnicity, national origin, alienage or citizenship, disability, marital status, veteran or military status, genetic information, or any other legally-recognized protected basis under federal, state or local laws, regulations or ordinances.