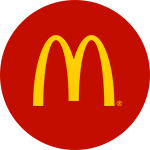 Job Information
McDonald's
SR BUSINESS ANALYST

in

Chicago

,

Illinois
6822BR
Job Description:
McDonald's is taking our business beyond the walls of restaurants - revolutionizing how we interface with our customers. We are providing customers with enticing mobile, web, and kiosk solutions on the scale of industry leading retailers like Amazon and eBay. Technology is critical to our digital strategy. The Project Services team within the Global Enterprise Services Organization is looking for a highly skilled Senior Business Analyst to help drive reporting and process improvements for Project Services. This role reports to the Director, Planning and Alignment.
The role helps to drive visibility, transparency and drive performance data insights, metrics and process design across a suite of activities in the Project Services organization. This role helps to ensure adherence to the GPMO project standards within portfolios by supporting the Program and Portfolio Managers around Clarizen and providing data insights that help drive performance of projects and portfolios within Clarizen for Project Services. The Senior Business Analyst will support the Director of Planning and Alignment in the presentations, data analysis, annual planning and objective activities, process design, documentation, training and roll out of various standard processes within the GTES organization that help support efficiency, effectiveness and enable transparency. The role will help to ensure that the projects and programs in the portfolio drive value into the organization and support our key objectives.
This role partners closely with Program and Portfolio Managers, the Intake and Service Catalogue Manager and the Project Services Delivery Manager. The role is ideal for a self-driven, data driven thought partner who has experience in reporting, process design, training materials, project management, and communications along with financial acumen
Requisition Number:
6822BR
Country:
United States
EOE Statement:
McDonald's Corporation is an equal opportunity employer committed to a diverse and inclusive workforce.
Job Type:
full-time
Minimum Requirements:
3+ years of experience and technical/functional expertise in one or several of the following areas: management consulting, financial analysis, operations and/or marketing.

Self-driven, detail oriented individual who actively works to remove barriers to achieving results.

Ability to work in a global fast-paced and agile environment

Adapts to changes in priorities with ease, comfortable working "in the gray" while defining the way forward.

Quantitative analysis experience preferred.

Management consulting experience preferred.
State:
Illinois
Responsibilities:
· Clarizen Reporting SME – Helps drive enhancing reporting, metrics and clean-up of Clarizen our portfolio management and project management tool. Partners with GPMO, the Service Catalogue and Intake Manager and the Portfolio Managers to ensure data quality is in place and we have the proper reporting to drive transparency around project and portfolio management
· Clarizen Training – Support training for Clarizen within the Project Services Organization. Helps maintain training materials and documents , deliver training as needed to new PMs and ensuring they are up to date on Clarizen standards from the GPMO
· Clarizen Administration – Adding or deleting users
· Data Analysis & Various Reporting – Supports various standard reporting needs and ad hoc reporting needs to the team including but not limited to; Monthly Beeline Reporting, Project Services Utilization Reporting, Monthly Clarizen Reporting, Intake reporting, etc
· Support for annual investment, budget and objective planning – Support the Director of Planning and Alignment in coordinating, orchestrating and prioritizing the annual investment, budget and objective planning
· Process Mapping and Design – Help drive process enhancements and efficiency thru document and helping to design processes for GTES standardization
· SharePoint Administration – Manage the SharePoint administration and enhance the document structure for the SharePoint site for Project Services. Through the use of SharePoint help to drive efficiency and streamline
· Presentations Support – Help building out and generate presentations for the Director of Planning and Alignment for various items such as; rolling plan, strategic roadmaps, Quarterly Business Reviews, Objectives etc.
· Financial Support & Analysis – Provide required analysis support for functional and project budgets
· Special Projects and Ad Hoc Assignments
Advanced reporting and analysis skills with the ability drive insights from data

Advanced/Expert Excel skills, VBA a plus

Advanced problem solving, analytical, oral and written communication, and presentation skills;

Advanced MS Office skills including but not limited to; excel, access, PowerPoint, Visio, word etc.

Demonstrated experience developing analyses, presentations and support material to convey complex and abstract concepts, enable successful implementation of strategy or change initiatives.

Demonstrated experience building KPIs and metrics to measure performance

Demonstrated ability to design and map processes.

Strong operational and financial acumen (driving best value through projects).

Strong project management skills

Strong power point skills with an ability to draft presentations with little guidance

Strong understanding of business analysis, change management and performance improvement concepts.

Ability to deal with ambiguity and a fast paced, changing environment

Effective communication; capable of creating clear, concise, and impactful messages describing technical concepts to both technical and non-technical people

Ability to work effectively as part of a support team; foster team cooperation, communication, and collaboration

Ability to work in a matrix environment to influence outcomes and enable decision making

Knowledge of transactional Process Improvement, Variation Reduction & Six Sigma a plus
Job Title:
Business Analyst
City:
Chicago
McDonald's Corporation and McDonald's USA, LLC (the "Company") are committed to a policy of Equal Employment Opportunity and will not discriminate against an applicant or employee on the basis of age, sex, sexual orientation, race, color, creed, religion, ethnicity, national origin, alienage or citizenship, disability, marital status, veteran or military status, genetic information, or any other legally-recognized protected basis under federal, state or local laws, regulations or ordinances.