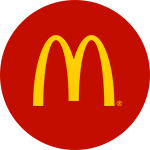 Job Information
McDonald's

SOC IR Analyst

in

Chicago

,

Illinois
6512BR
Job Description:
Can you balance a high attention to detail, great people skills and patience in a fast-paced IT Department? Do you have experience in IT Security?
McDonald's, one of the most recognized brands in the world, is seeking a skilled Incident Response analyst to join our IT Security Delivery Assurance Team and support Incident Response.
Successful people in this role are able to utilize IT tools, be responsible for documenting the necessary procedures and incident response plan of action needed to quickly mitigate and analyze security incidents as they occur. Additional experience in process management and a familiarity with legal rules, regulations and platforms are also necessary. Be highly engaged in risk management and mitigation maintaining the forward momentum to assure all assets are operating at their full capacity. The Incident Response analyst must be able to rapidly address security when needed.
Requisition Number:
6512BR
Country:
United States
EOE Statement:
McDonald's Corporation is an equal opportunity employer committed to a diverse and inclusive workforce.
Job Type:
full-time
Minimum Requirements:
Required Skills:
· A minimum 5 years of IT experience
· Experience working with a SOC/NOC
· Experience in IT incident management
· Experience with prevention and threat detection
· ITIL or process management experience
Desired Skills:
· B.S. degree in Computer Science or a related technical degree is highly desired
· Strong strategy, process, and policy development skills
A high level of communication and social skills
· Ability to multi-task in very high stress situations
*LI-RL
IndeedMCD
State:
Illinois
Responsibilities:
Primary Responsibilities include, but are not limited to:
· Monitoring all operations, networks and infrastructure for security issues and investigate an incident as needed.
· Being able to quickly classify an incident and begin the necessary course of action.
· Monitor internal and external policies for compliance.
· Develop security standards and best practices for the organization.
· Plan and carry out an organization's Incident Response plan (IR).
· Create and direct the security information assurance for the organization.
· Provides support for complex computer network exploitation and defense techniques to include deterring, identifying and investigating computer and network intrusions.
· Prepare reports that document security incidents and the extent of the damage caused by the incident.
· Provides technical support for a comprehensive risk management program identifying mission critical processes and systems; current and projected threats; and system vulnerabilities.
· Research the latest information technology (IT) security trends.
· Being able to quickly classify an incident and begin the necessary course of action.
· Ability to review logs in order to perform high level forensics.
· Drive lessons learned and remediation activities throughout the organization.
· Recommend security enhancements to management or senior staff.
Job Title:
SOC IR Analyst
City:
Chicago
McDonald's Corporation and McDonald's USA, LLC (the "Company") are committed to a policy of Equal Employment Opportunity and will not discriminate against an applicant or employee on the basis of age, sex, sexual orientation, race, color, creed, religion, ethnicity, national origin, alienage or citizenship, disability, marital status, veteran or military status, genetic information, or any other legally-recognized protected basis under federal, state or local laws, regulations or ordinances.