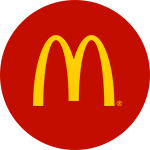 Job Information
McDonald's

Portfolio Development Supervisor

in

Chicago

,

Illinois
6977BR
Job Description:
Do you want a career and not just a job? Are you ready to make a difference and not just make a living? Do you desire to have an impact on the future of talent in a world-class organization? Is it time take the dive into your next great adventure? If so, apply now as your first step towards joining one of the most dynamic and innovative teams in the business today.
McDonald's Corporation is the world's leading global food service retailer with over 36,000 locations in over 100 countries. Our U.S. business includes:
Home office headquarters located in Chicago, IL

Ten field offices located across the country, supporting our employees, brand and more than 14,000 restaurants ran by McDonald's and our franchisees
At McDonald's, it's our mission to offer dynamic careers for a variety of business functions around the world including, but not limited to positions working in:
Operations

Finance

Human Resources

Learning & Development

Marketing

Consumer Business Insights

Communications
We believe that a career here is an opportunity for you to be the best at what you're passionate about, in a supportive, inclusive environment where you are valued and respected. We are dedicated to building a committed workplace that rewards and recognizes you for your loyal contribution, and supporting you by offering growth and advancement opportunities. We believe the best people in the world work right here.
Position Purpose:
In this role you will support the Portfolio Development Department in organizing and coordinating processes, tracking and forecasting. Designs, implements, and manages Portfolio Development Management tools and distributes key elements and projections as required by the Department. Works in concert with the Director, the Team, USCG, Legal, Field Offices, US Restaurant Development, and IT to ensure timely and effective performance.
Requisition Number:
6977BR
Country:
United States
Job Type:
full-time
Minimum Requirements:
Minimum Requirements
Person should possess specific knowledge of commercial real estate leases and real estate terminology, be competent with the full Microsoft Office Suite, with an emphasis on Excel and other reporting tools, have a basic knowledge of lease management tools, i.e. TRIRIGA, Co-Star, and be proficient in other tracking programs, i.e. SharePoint, SmartSheet, PMO Navigator.
In addition the ideal candidate will possess solid organizational skills, have the ability to balance competing priorities, have very strong communication skills and the ability to express ideas effectively. Since this position is based at MHQ and 90% of the team is remote, understanding and the ability to work effectively with remote teams is a must
State:
Illinois
Responsibilities:
In addition to following McDonald's policies and procedures, principal accountabilities include, but are not limited to:
Relationships
· Based at MHQ, facilitates communication between the remote Portfolio teams, Field Offices, Legal, IT, USCG, US Restaurant Development, and Portfolio Coordinators.
· Point person for various departments as it pertains to Real Estate Asset Management, Non-Traditional Development, and Portfolio Management issues.
· Establishes and cultivates strong working relationship with Asset Managers, Non-Traditional Development Managers and the Portfolio COE, as well as outside consultants.
Roles and Responsibilities
· Works with the IT Analyst to design, implement, and maintain the new web-based solution for Asset Management and Portfolio Development.
· Tracks REACQ packages, maintains catalog of deals and coordinates with Legal on specific and critical dates, including follow-up with Asset Managers, and designs and maintains reports as needed for Asset Management, Non-Traditional Development and Portfolio COE.
· Works with Asset Managers to maintain work plans.
· Design, analysis, and distribution of key reports to appropriate parties.
Job Title:
Real Estate Asset Management Support Supervisor
City:
Chicago
McDonald's Corporation and McDonald's USA, LLC (the "Company") are committed to a policy of Equal Employment Opportunity and will not discriminate against an applicant or employee on the basis of age, sex, sexual orientation, race, color, creed, religion, ethnicity, national origin, alienage or citizenship, disability, marital status, veteran or military status, genetic information, or any other legally-recognized protected basis under federal, state or local laws, regulations or ordinances.