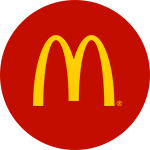 Job Information
McDonald's

MGR-FOOD SCIENCTIST

in

Chicago

,

Illinois
6913BR
Job Description:
McDonald's is proud to be one of the most recognized brands in the world, with restaurants in over 100 countries and billions of customers served each year. As the global leader in the food service industry, we have a legacy of innovation and hard work that continues to drive us. Today, we are growing with velocity and are focused on modernizing our experiences, not to make a different McDonald's but to build a better McDonald's.
We are a people business just as much as we are a restaurant business. We strive to be the most inclusive brand on the planet by building diverse teams who create delicious, feel good moments that are easy for everyone to enjoy. Joining McDonald's means thinking big on a daily basis and preparing for a career that can have impact around the world.
We are dedicated to using our scale for good: good for people, our industry and the planet. From bold recycling initiatives and sustainable sourcing efforts to our partnership with Ronald McDonald House Charities, we see every day as a chance to have a genuine impact on our customers, our people and our partners.
Our new, state-of-the art headquarters is located in the booming West Loop area in the heart of downtown Chicago. It is set up to be a global hub that fosters innovation: take a class at Hamburger University, sample future menu items in our Test Kitchen, and utilize the latest technology to stay in touch with your team around the globe. With monthly organized events, massive outdoor spaces, an 8000 square foot gym, and an onsite McDonald's serving international favorites, our office helps us connect with each other like never before. Needless to say, you'll be lovin' it here
Manager Global Menu Food Technologist
Position Purpose
Provide functional leadership that examines and tests core menu improvements to formulations, nutritional optimization, operating platforms, and equipment. Use our suppliers and other AOW resources to recommend improvements to core menu items according to established product standards and characteristics. Key customers include senior leadership, other department Directors, and key AOW personnel.
Requisition Number:
6913BR
Country:
United States
EOE Statement:
McDonald's Corporation is an equal opportunity employer committed to a diverse and inclusive workforce.
Job Type:
full-time
Minimum Requirements:
Business Results
Assists Senior Director with defining and fulfilling the Food Innovation and Development (FID) group vision.

Serves as global representative to suppliers, global marketing, AOW Menu Leads, Global Nutrition, and other departments to discuss McDonalds System plans and projects for core menu improvement.

Ensures functional adherence to the function G&A and project budgets.

Ensures that staff and suppliers understand the business case for core menu improvements.

Facilitates staff and suppliers' understanding of the business case for new products/concepts.

Participates with the Global Menu Strategy Leadership team to ensure priorities are aligned and resourced across appropriate functions.
State:
Illinois
Responsibilities:
People
Provides ongoing coaching, training and development of suppliers, direct and indirect AOW reports, and other AOW members in the food development and nutrition disciplines.

Helps to supply and create an environment that supports a high-performing team.
Development
Maintains knowledge of McDonald's operating systems and history, product standards, and suppliers/supplier processes.

Investigates and proves out robust core menu improvements that are safe, consistent, feasible, fulfill product/brand requirements, and meet all critical taste standards.

Designs laboratory and confirmation (scale-up) experiments that examine the operational and formulation variables that impact key product attributes such as taste, appearance, texture, etc.

Recommends options for core menu improvements.

Identifies product specifications and key attribute ranges within process capability for core menu improvements.

Coordinates with Global Supply Chain and Quality Systems with the commercialization (e.g., supplier approval, product integrity, increased capacity, legality of new ingredients) potential across system.
Innovation and Improvement
Develops knowledge of industry trends and processes to identify options multiple product categories such as baked goods, poultry, meats, dairy, produce, etc.

Provides targeted products and options for strategic menu needs - acts as Global Sensory Team member and liaison.

Assesses industry technologies and explores how to apply them to McDonald's menu needs.

Identifies innovative options for core menu improvement.

Collaborates with other groups (e.g., Supply Chain Management, Nutrition, Quality Systems, RSG, AOW Menu Leads) with those improvements.

Manage and challenge existing operational platforms as needed to improve processes and meet strategic menu needs.
Job Title:
Manager Food Science and Innovation
City:
Chicago
McDonald's Corporation and McDonald's USA, LLC (the "Company") are committed to a policy of Equal Employment Opportunity and will not discriminate against an applicant or employee on the basis of age, sex, sexual orientation, race, color, creed, religion, ethnicity, national origin, alienage or citizenship, disability, marital status, veteran or military status, genetic information, or any other legally-recognized protected basis under federal, state or local laws, regulations or ordinances.