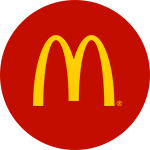 McDonald's

Learning Technologies Specialist

in

Chicago

,

Illinois
6654BR
Job Description:
McDonald's is proud to be one of the most recognized brands in the world, with restaurants in over 100 countries and billions of customers served each year. As the global leader in the food service industry, we have a legacy of innovation and hard work that continues to drive us. Today, we are growing with velocity and are focused on modernizing our experiences, not to make a different McDonald's but to build a better McDonald's.
We are a people business just as much as we area restaurant business. We strive to be the most inclusive brand on the planet by building diverse teams who create delicious, feel good moments that are easy for everyone to enjoy. Joining McDonald's means thinking big on a daily basis and preparing for a career that can have impact around the world.
We are dedicated to using our scale for good:good for people, our industry and the planet. From bold recycling initiatives and sustainable sourcing efforts to our partnership with Ronald McDonald House Charities, we see everyday as a chance to have a genuine impact on our customers, our people and our partners.
Our new, state-of-the art headquarters is located in the booming West Loop area in the heart of downtown Chicago. It is set up to be a global hub that fosters innovation: take a class at Hamburger University, sample future menu items in our Test Kitchen, and utilize the latest technology to stay in touch with your team around the globe. With monthly organized events, massive outdoor spaces, an 8000 square foot gym,and an onsite McDonald's serving international favorites, our office helps us connect with each other like never before. Needless to say, you'll be lovin' it here…
The Learning Technologies Specialist is responsible for working with global business partners to manage the full life-cycle of a training programs within the McDonalds learning platforms, including advising on a configuration approach, and conducting the upload, testing, revising and retiring of the program. In addition, the Learning Technologies Specialist is responsible for triaging learning inquiries related to the platforms, tool and content, as well as generating scheduled and ad-hoc reports. This role quires attention to detail, planning, and a core focus on customer service.
Requisition Number:
6654BR
Country:
United States
EOE Statement:
McDonald's Corporation is an equal opportunity employer committed to a diverse and inclusive workforce.
Job Type:
full-time
Minimum Requirements:
• Bachelor's degree in Computer Science, Communications, Instructional Design or a similar field or four years application support experience
• Minimum 3 years' experience implementing and troubleshooting learning using LMS software
• Advanced Microsoft Office skills, especially Excel
• Ability to meet deadlines and work on multiple tasks without constant supervision
• Very Strong computer software skills with an ability to learn quickly
• Proven ability to work creatively and analytically in a problem-solving environment
• Excellent communication (written and oral) and interpersonal skills
State:
Illinois
Responsibilities:
• Act as administrator to monitor and manage learning administration and content publishing requests.
• Ensure consistent and standard processes are applied to content publishing with end user experience top of mind
• Provides global business partners with guidance to support the consistent delivery of learning programs through the LMS and promote its use as the primary platform for delivering learning across the organization.
• Perform the upload of course materials, configuration of functionality such as complex curricula, cohorts, communications, surveys, reports, notifications, and performs testing to ensure programs function properly once launched, for learning programs ranging from simple to complex
• Performs ongoing maintenance to existing programs, and retiring of programs
• Advises internal customers on general approach for managing the LMS, including things like deploying the system to new audiences, or implementing new company wide features
• Proactively manage and maintain the content repository including requests for access rights and privileges.
• Effectively communicate and solution with both technical and non-technical users; both verbally and in writing.
• Partner with IT ensuring all technical aspects of the platform are performing as needed and required.
• Collaborate / participate in user acceptance testing for implementation of learning objects, as well as develop test cases with users, and cross functional teams
• Monitor market inquiries regarding either specific learning programs or general questions, and either responds to resolve the inquiry or routes them to the appropriate point of contact
• Assists with the generation of reports and updates to the management team
• Collaborates with other members of the learning department on the execution of training delivery
• Develop a deep understanding of client learning programs and build relationships with market contacts to serve as a primary point of contact for system related questions and requests
Job Title:
Learning Technologies Specialist
City:
Chicago
McDonald's Corporation and McDonald's USA, LLC (the "Company") are committed to a policy of Equal Employment Opportunity and will not discriminate against an applicant or employee on the basis of age, sex, sexual orientation, race, color, creed, religion, ethnicity, national origin, alienage or citizenship, disability, marital status, veteran or military status, genetic information, or any other legally-recognized protected basis under federal, state or local laws, regulations or ordinances.