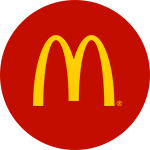 Job Information
McDonald's

IS PROJECT MANAGER

in

Chicago

,

Illinois
6981BR
Job Description:
McDonald's is proud to be one of the most recognized brands
in the world, with restaurants in over 100 countries and billions of customers
served each year. As the global leader in the food service industry, McDonald's
has a legacy of innovation and hard work that continues to drive us to build an
even better McDonald's. Today, we are growing with velocity and are focused on
modernizing experiences while delivering incredible value and quality in the
food we serve.
McDonald's is a people business, just as much as it is a
restaurant business. We strive to be the most versatile brand on the planet by
building complementary teams who create delicious feel good moments that are
easy for everyone to enjoy.
The Quick Service Industry requires quick thinking: our work
culture is flexible and dynamic to ensure we are executing with pace and
sharing our latest ideas. Our new state-of-the art headquarters, is located in
the booming West Loop area of downtown Chicago
McDonald's goal is to be a modern forward-thinking burger
company delivering a contemporary customer experience. Customers are expecting
new and exciting experiences and services that are easy to use and seamlessly
integrated into their daily lives. The IT People Systems team plays a
significant role in achieving this goal by ensuring our restaurant personnel
are positioned with the tools they need to successfully drive a positive
customer experience.
The IT People Systems team focuses on HR and Learning
technology platforms servicing the HR and Learning Technology functional areas
within McDonalds. These responsibilities are critical to grooming our greatest
asset – our People.
The ideal candidate will be responsible for the successful
execution/delivery of multiple projects including the objective of managing the
development of HR technologies such as Applicant Tracking systems, onboarding,
HR/Benefits, Integrations to Time Keeping, Scheduling and other HR related
solutions modernizing the experience for our crew and managers. In addition,
this role will be the primary contact for all HR related technology projects.
The Project Manager will also be expected to utilize proven IT project
management processes in close collaboration with business stakeholders,
vendors, team members, and various IT functions. The Project Manager will
assume end-to-end initiative accountability to deliver the functional
requirements defined by a cross functional team.
Requisition Number:
6981BR
Country:
United States
EOE Statement:
McDonald's Corporation is an equal opportunity employer committed to a diverse and inclusive workforce.
Job Type:
full-time
Minimum Requirements:
Symbol">·
Undergraduate degree required, Master's degree
preferred in Computer Science or Project Management.
Symbol">·
The Project Manager, US IT People System will
have 3+ years of experience and strong leadership skills with technical
knowledge/experience in the implementation cross functional projects. Specific
criteria include:
Symbol">·
Demonstrated success at building Franchisee and
Cross Company relationships to achieve results.
Symbol">·
Demonstrated success in implementing HR
technologies (e.g. Applicant Tracking, On-Boarding, HR Benefit, Case/Incident
Management, Portal and Self Service Technologies)
Symbol">·
High energy level, adaptability, versatility,
appreciation of marketplace and internal customer considerations.
Symbol">·
Strong influencing skills to drive the best
decision-making for the company.
Symbol">·
Capable of achieving results in a US and Global
environment.
Preferred
McDonald's business experience / restaurant experience.

Mobile or digital experience

Experience with Bot technology
State:
Illinois
Responsibilities:
Build requirements, select vendor(s) and oversee development and implementation of the HR initiatives within the U.S. restaurants for use by Restaurant Managers and Crew. Enabling Applicant Tracking, On-Boarding, Crew Reward and Recognition, Owner/Operator People Experience Network portal, HR Case Management and other HR technologies as dictated by our HR business partners.

Support and Manage HR Technology projects (i.e. existing HR system as mentioned above)

Lead IT efforts to onboard and implement a Global Video Platform

Participate in IT efforts for a mobile learning experience

Participate in IT efforts in improving the restaurant hiring process

Collaborate with cross functional teams and learning leaders

Oversight, control, and monitor of the planning, estimation, analysis, and design required in support of the People roadmap, using common project management methodologies such as Agile

Act as a SPOC for the 3rd Party Suppliers

Oversee requirements for Features and Functionality of any HR initiatives

Provide project performance and progress reporting to various project stakeholders including executive leadership with a focus on business benefit realization

Ensure continual roadmap alignment with other organizational strategic initiatives and changes in the business

Review work products to ensure quality, accuracy and verify completeness

Interface, coordinate, and communicate project interdependencies with other IT functional areas and business areas in timely and proactive manner

Influence or provide input to department-level forecasting and planning activities

Focus on financial management for all projects executed by the People Systems team

Participate in Technology Benchmarking exercises
Job Title:
IT People Systems Project Manager
City:
Chicago
McDonald's Corporation and McDonald's USA, LLC (the "Company") are committed to a policy of Equal Employment Opportunity and will not discriminate against an applicant or employee on the basis of age, sex, sexual orientation, race, color, creed, religion, ethnicity, national origin, alienage or citizenship, disability, marital status, veteran or military status, genetic information, or any other legally-recognized protected basis under federal, state or local laws, regulations or ordinances.