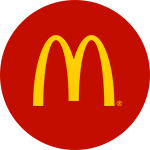 Job Information
McDonald's

Director, Global Cashless & Digital Payments/Fraud

in

Chicago

,

Illinois
6985BR
Job Description:
About the Department:
The Treasury Department is comprised of financial professionals who work together to drive long-term shareholder and System value by ensuring System-wide liquidity, managing and safeguarding financial risks, and providing world-class global financial leadership and expertise to the System.
About the Team:
The Global Cashless & Fraud team is a valued business partner for both the broader finance organization as well as the US Business and Digital Organization. The team's primary goals are to 1) Act as a center of excellence to global stakeholders on cashless payments and fraud mitigation 2) Protect income and enhance cost savings with cashless/fraud partners c) Support the execution of the payments strategy and industry best practices within the organization by advising on costs, network compliance, fraud risk, technologies and overall best practices.
Key Responsibilities:
The Director, Global Cashless & Digital Payments/Fraud role will have responsibility for providing strategic vision and leadership to the global cashless and fraud organization. Director will be responsible for building out a fraud organization within Treasury and leading the fraud program across multiple lines of the business, interacting closely with key stakeholders including global digital, technology and operations organizations. Will also have responsibility for managing the strategic relationships and underlying contracts with our global partners within the payments & fraud ecosystem.
Requisition Number:
6985BR
Country:
United States
Job Type:
full-time
Minimum Requirements:
· Bachelor's degree required
· Minimum 10+ years' experience in payments and fraud management (traditional F2F & ecommerce)
· Minimum 5 years of people management experience
· Extensive knowledge of payments processing industry including authorization, settlement, funding, chargebacks, interchange, card association rules/regulations, EMV, tokenization, encryption, PCI DSS, digital e/mcommerce payments, fraud and current industry trends/challenges.
· Possess a passion for and understanding of digital payment consumer behavior, trends and innovations
· Direct knowledge of fraud mitigation systems and industry tools
· Demonstrable decision making/problem solving skills
· Experience with vendor selection and contract negotiations
· Excellent interpersonal communication skills, leadership and team development skills
· Experience working with local-global organizations, either in market or corporate roles
· Strong ability to work cross functionally
Some Travel Required
State:
Illinois
Responsibilities:
· Provides thought leadership and global direction to the U.S. Business and McDonald's Segments regarding all forms of existing and future cashless and fraud mitigation initiatives including traditional F2F and e/m-commerce environments.
· Ownership of the Fraud P&L, strategic road map, fraud mitigation team and the overall success of the Fraud Program
· Leads all fraud mitigation functions to ensure that service and quality standards are met.
· Lead and/or support cross-functional teams in negotiations with third parties on applicable contract terms regarding services and products provided by third party suppliers.
· Manage relationships with strategic global payment/fraud vendor partners to drive best in class service and cost savings for our restaurant owners, internal departments and affiliates.
· Analyze financial and transactional data to provide program reporting to senior management including program volumes, costs, key statistics, and partner revenues as well as evaluate business opportunities for launch and growth of cashless programs.
· Support worldwide effort to develop and optimize digital payment solutions (credit/debit/gift) across every facet of our interactions with customers. This includes mobile or non-traditional personal payment devices, web commerce, self-order kiosk and other emerging innovative consumer experience opportunities around payment
· Develop and influence global strategic direction for partnerships, innovation, and execution of payment solutions with the intent to deliver on modernizing the customer experience and broadening accessibility to Brand McDonald's
· Expand presence and influence among retailers and suppliers to enhance industry knowledge and influence – includes representing McDonald's at numerous industry group and associations
Job Title:
Director, Global Cashless & Digital Payments/Fraud
City:
Chicago
McDonald's Corporation and McDonald's USA, LLC (the "Company") are committed to a policy of Equal Employment Opportunity and will not discriminate against an applicant or employee on the basis of age, sex, sexual orientation, race, color, creed, religion, ethnicity, national origin, alienage or citizenship, disability, marital status, veteran or military status, genetic information, or any other legally-recognized protected basis under federal, state or local laws, regulations or ordinances.