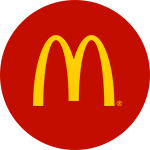 Job Information
McDonald's

DIR-MARKETING

in

Chicago

,

Illinois
6983BR
Job Description:
McDonald's is proud to be one of the most recognized brands
in the world, with restaurants in over 100 countries and billions of customers
served each year. As the global leader in the food service industry, we have a
legacy of innovation and hard work that continues to drive us. Today, we are
growing with velocity and are focused on modernizing our experiences, not to
make a different McDonald's but to build a better McDonald's.
We are a people business just as much as we are a restaurant
business. We strive to be the most inclusive brand in the world by building
diverse teams who create delicious, feel good moments that are easy for
everyone to enjoy. Joining McDonald's means thinking big every day and
preparing for a career that can have impact around the world.
We are dedicated to using our scale for good: good for
people, our industry and the planet. From bold recycling initiatives and
sustainable sourcing efforts to our partnership with Ronald McDonald House
Charities, we see every day as a chance to have a genuine impact on our
customers, our people and our partners.Our new, state-of-the art headquarters
is located in the booming West Loop area in the heart of downtown Chicago. It
is set up to be a global hub that cultivates innovation: take a class at
Hamburger University, sample future menu items in our Test Kitchen, and utilize
the latest technology to stay connected with your team around the globe. With
monthly organized events, massive outdoor spaces, an 8000 square foot gym, and
an onsite McDonald's serving international favorites, our office helps us
connect with each other like never before. Needless to say, you'll be lovin' it
here…
Reporting to the Marketing and Strategy Lead in Latin
America, the Digital and Delivery Lead will be responsible for the successful
deployment and execution of reciprocal Marketing, Digital and Delivery
initiatives throughout Latin America by encouraging an effective working
relationship between McDonald's corporate functions and Marketing leads in the
region's DL organizations and by providing overall LatinAmerica business
advisory and counsel.
The Digital and Delivery Lead plays a vital role in
determining how to use McDonald's corporate resources to effectively drive
"needle-moving" initiatives in the region. This critical hire will
draw upon exceptional relationship building skills in order to serve as a
liaison across a variety of internal and external partners in supporting
development, execution and activation of multiple brand marketing strategies.
Encouraging credibility and trust will be important to build a productive
relationship between McDonald's corporate functions and the DL (Developmental
Licensees) in the region.
Requisition Number:
6983BR
Country:
United States
EOE Statement:
McDonald's Corporation is an equal opportunity employer committed to a diverse and inclusive workforce.
Job Type:
full-time
Minimum Requirements:
History of balancing both strategic and tactical perspectives, addressing short-term business needs while simultaneously considering long-term implications.

Ability to adapt strategic plans to local market nuances and a variety of operating environments; Willingness to challenge status quo and push boundaries, taking market conditions, capabilities and resource constraints into account.

Capacity to articulate vision and direction across different partner groups, motivating key constituencies in support of Business Unit and Segment objectives; this could include BU and DLs staff, partners, suppliers, agencies and global functional teams.

Business performance orientation – bias for action and aptitude to "roll the sleeves" whenever necessary; demonstrated examples of resourceful/ creative problem solving.

Experience leading and managing cross-functional, multi-geography (regional and global)

Demonstrated ability to lead by influencing; previous experience in leading and developing high-performing teams with no direct reporting lines.

Experience in digital and/or e-Commerce platforms, including responsibility for end-to-end customer experience; proven ability to develop and execute strategies that drive sustainable long term adoption, conversion, minimize defects and maximize customer satisfaction.

Experience creating and executing large scale online CRM and loyalty programs spanning multiple geographies. Ability to navigate both digital business and technical/IT environments; build, socialize and gather support for business cases for new & improved features/ functionality; elaborate business requirements, clearly articulate customer journeys to software engineers.

Prior responsibility leading and prioritizing development backlog. Experience in both waterfall and agile methodologies a plus.

Experience building and managing 3rd party vendor relationships, familiarity with regional and/or global contract negotiation, including common business practices on Scope of Work and Service Level Agreements.

Agile/SCRUM certification desired.

PMP or other project management certification desired.

Prior P&L responsibility of digital businesses desired.
Additional Qualifications
Bachelor's degree in Marketing, Business, Hospitality or a related field

Leadership experience and global business sense

Large-scale project and resource management

Proven ability to distill large number of data points into concise messages

Excellent communication and interpersonal skill

Fluent Spanish, both verbal and written.
State:
Illinois
Responsibilities:
The Latin America Digital and Delivery Lead is specifically
accountable for the following:
Ensuring that country Digital & Delivery Plans are
aligned with market-level and DL Business, Marketing and Corporate
Communication plans; Assisting market teams in establishing key targets for
growth to support the Velocity Plan. Drive accountability of targes and
deliverables at both market and DL level
Reinforcing a consumer-centric culture across all markets,
ensuring consistent execution of the growth priorities into executable tactics.
Evaluating campaign results and promotional effectiveness. Identifying
potentially unfavourable business circumstances whenever necessary and pursuing
opportunities to course correct expeditiously
Identifying commonalities across country Marketing
strategies generally, as well as Digital and Delivery specifically, in order to
maximize resources and drive business results.
Continually drive McDonald's brand strength in Latin America
by working closely with DL leadership to identify and deliver mutually agreed
upon business goals. Generate deep consumer engagement and demand. Incorporate
consumer insights and relevant market research to further McDonald's brand
leadership in the region.
Developing business strategies to increase long-term volume
and sales growth; work with DLs to explore opportunities in Digital, Delivery
and beyond
Advising market leadership/DL Partner in the development of
country business plans and specific business issues, when appropriate and
requested (provide guidance and feedback on QBRs, Business Reviews, Phase 1 and
Phase 2 business plans).
Identifying and providing necessary resources to assist the
Country all phases of their job. Represent and convey local market needs and
concerns to Corporate functions.
Demonstrating strong leadership qualities and ability to
instill confidence in their consulting skills and knowledge.
Providing actionable input and collaborating with global
teams to identify benchmarking opportunities, synergies and standard
methodologies.
Ensuring markets' Digital and Delivery leads participate and
contribute towards knowledge sharing plaftorms and global strategic forums.
Organizing and coordinating relevant Digital & Delivery
committees/ meetings/ video conferences that encourage and reward the sharing
of ideas, learning, tools and resources.
Supporting the development of the Marketing, Digital and
Delivery leadership in the markets by building strong relationships among DL's,
local leadership, functional counterparts in the markets or at segment level,
agencies, suppliers and staff to achieve maximum performance
Building relationships with relevant agencies and suppliers
to facilitate local and/or pan-regional programs
Ensuring compliance with agreements and rules of engagement
established in alliance agreements within the zone
Exercising Brand stewardship responsibility to ensure all
creative assets and materials, TV and radio ads, printed, digital and social
media, POP, merchandising and owned media channels represent McDonald's brand
in an appropriate and relevant manner.
Job Title:
Marketing Director - Digital Delivery
City:
Chicago
McDonald's Corporation and McDonald's USA, LLC (the "Company") are committed to a policy of Equal Employment Opportunity and will not discriminate against an applicant or employee on the basis of age, sex, sexual orientation, race, color, creed, religion, ethnicity, national origin, alienage or citizenship, disability, marital status, veteran or military status, genetic information, or any other legally-recognized protected basis under federal, state or local laws, regulations or ordinances.