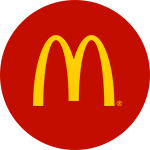 Job Information
McDonald's
DIR-DIGITAL CRM

in

Chicago

,

Illinois
6661BR
Job Description:
McDonald's is the world's leading global food service retailer with more than 37,000 locations in 100 countries. More than 90% of McDonald's restaurants are currently owned and operated by independent franchisees living in the communities they serve and proudly making high-impact contributions on a local, national and international level.
At McDonald's, it's our mission to offer dynamic careers for a variety of business functions around the world including, but not limited to positions working in:
· Operations
· Finance
· Human Resources
· Learning & Development
· Marketing
· Consumer Business Insights
· Communications
We believe that a career here is an opportunity for you to be the best at what you're passionate about, in a supportive, inclusive environment where you are valued and respected. We are dedicated to building a committed workplace that rewards and recognizes you for your loyal contribution, and supporting you by offering growth and advancement opportunities. We believe the best people in the world work right here.
Job Summary
McDonald's Corporation is looking for a Director, US CRM and Loyalty to provide expertise, vision and leadership to define and implement customer relationship marketing strategy that successfully builds profitable, long-term customer relationships across all channels. This position will also provide strategic direction for tools and technology to support the implementation and execution of the customer relationship marketing strategy.
Requisition Number:
6661BR
Country:
United States
EOE Statement:
McDonald's Corporation is an equal opportunity employer committed to a diverse and inclusive workforce.
Job Type:
full-time
Minimum Requirements:
Minimum Requirements
· Bachelors' Degree required.
· 10+ years of related experience in customer relationship management and loyalty programs.
· Proven ability to develop high value growth strategies within a multi-channel ecosystem.
· Confident and charismatic speaking in front of large groups and senior executives.
· Experience leading micro segmentation and 1:1 dynamic marketing, including loyalty programs.
· Ability to articulate vision and energize stakeholders within and outside of immediate organization.
· Ability to work effectively across functions through influence and collaboration.
· Broad business acumen across multiple functions.
· Strong analytical capabilities and bias for action.
· Enthusiast for a passion for learning and continuous improvement.
· Experience with retail companies and/or franchised organizations preferred.
State:
Illinois
Responsibilities:
This role will be responsible for the overall vision, strategy and roadmap of lifecycle marketing across owned and paid channels. They will work with channel execution teams to ensure proper implementation. The Director will lead the development of contact strategies rooted in business and brand goals, customer data and channel-level best practices. In addition, the Director, US CRM and Loyalty will assess current programs to determine their fit/evolution into the new CRM vision and road map.
Critical to the Director, US CRM and Loyalty's success will be their ability to link diagnostic/channel KPIs to business outcomes. Another critical responsibility of the Director, CRM is to deliver transparency and alignment across the organization, both within marketing (Brand & Menu, Creative, Media) and with cross-functional stakeholders (Business Insights, Owner Operators, IT.)
The Director will identify, evaluate and nurture third party partnerships including agencies, data providers and technology solutions that will support the team and the organization in achieving objectives. In addition this person will the Chief Educator and Inspiration on what best in class CRM and Loyalty look like and what customers expect.
As McDonald's launches a loyalty program in the US, this Director will be the leader of developing the strategy and go to market plan to accommodate a national roll out.
Job Title:
Director of US CRM and Loyalty
City:
Chicago
McDonald's Corporation and McDonald's USA, LLC (the "Company") are committed to a policy of Equal Employment Opportunity and will not discriminate against an applicant or employee on the basis of age, sex, sexual orientation, race, color, creed, religion, ethnicity, national origin, alienage or citizenship, disability, marital status, veteran or military status, genetic information, or any other legally-recognized protected basis under federal, state or local laws, regulations or ordinances.